Luxurious four-person lodges
Group accommodations for up to 28 persons
Outdoor swimming pool with slide
Holiday home in Enter
Are you looking for a holiday home in Enter for a relaxed vacation in Twente's natural beauty? If so, you've come to the right place at Holiday Center 't Schuttenbelt. This park is located in the magnificent Regge region, an area with lots of nature and offering an oasis of tranquility. The luxurious and modern lodges at the park offer room for four to six persons, depending on the type, and are fully furnished. There are two large holiday homes as well, available as a group accommodation for 16-28 persons. Our family-friendly park also offers various facilities for guests of all ages, including an outdoor swimming pool with a water slide, playground as well as entertainment. If you're interested in renting a holiday home in Enter at our park, you'll be guaranteed to enjoy a complete and carefree vacation.
Accommodations at 't Schuttenbelt
The modern bungalows at Holiday Center 't Schuttenbelt are beautifully located between the park's forests. The luxurious homes are tastefully furnished to allow you to feel right at home. In addition to a living room and a beautiful kitchen, each home offers nice bedrooms and a bathroom. The terrace in the garden is the perfect place to enjoy outdoor life. You could also rent a group accommodation for up to 28 persons. The two large holiday homes in Enter are perfect for a family weekend, a reunion or an outing with a club. The accommodations offer lots of comfort and privacy for a carefree stay.
You'll find some brand new four-person holiday homes in the Regge region at Holiday Center 't Schuttenbelt.
In addition to a pleasant camping and lodges, Holiday Center 't Schuttenbelt also offers two group accommodations for up to 28 persons.
Renting a home in Enter
Would you like to rent a home in Enter, at a peaceful location surrounded by nature? If so, Holiday Center 't Schuttenbelt is the perfect destination. Here, you and your family or group of friends will enjoy a wonderful vacation or weekend away. You can rent a bungalow home at the park, or stay at a group accommodation. Enter is located close to the park. Relax and enjoy the park's natural beauty as well as the available park facilities, including an outdoor swimming pool with a toddler's pool and a water slide. Engage in some sports at the all-weather sports fields while the children have a great time with the entertainment team or at the playgrounds. Guests of all ages will enjoy themselves at the holiday park in Enter.
For those looking for peace and nature, renting a holiday home in Enter in Twente's magnificent Regge region is the perfect choice. The area's many marked hiking and cycling routes will take you to the most beautiful spots in the region. Make sure to visit De Holterberg, one of the most beautiful nature reserves in The Netherlands. Don't miss out on the picturesque town of Ootmarsum, and the children will love a visit to Adventure Park Hellendoorn. Some typically Dutch activities, like farmer's golf, a trip on a covered wagon, horseback riding, picking strawberries, ball shooting, fishing and canoeing on natural water are all included in the list of options. The area of your holiday home in Enter offers so much diversity, there will always be something new to do.
An overview of all facilities:
Outdoor swimming pool with a slide (peak season)
Professional entertainment team The Duck Club (peak season)
Outdoor playground
Indoor recreation room
Snack bar (peak season)
Heated sanitary building


Outdoor swimming pool with slide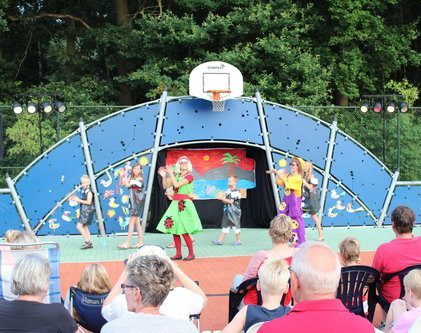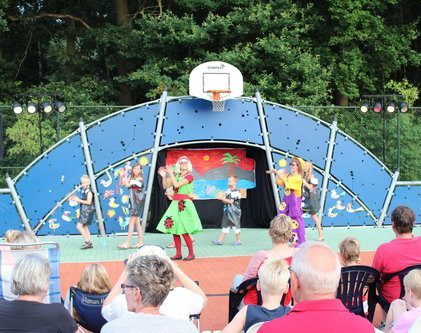 Animation team De Eendenclub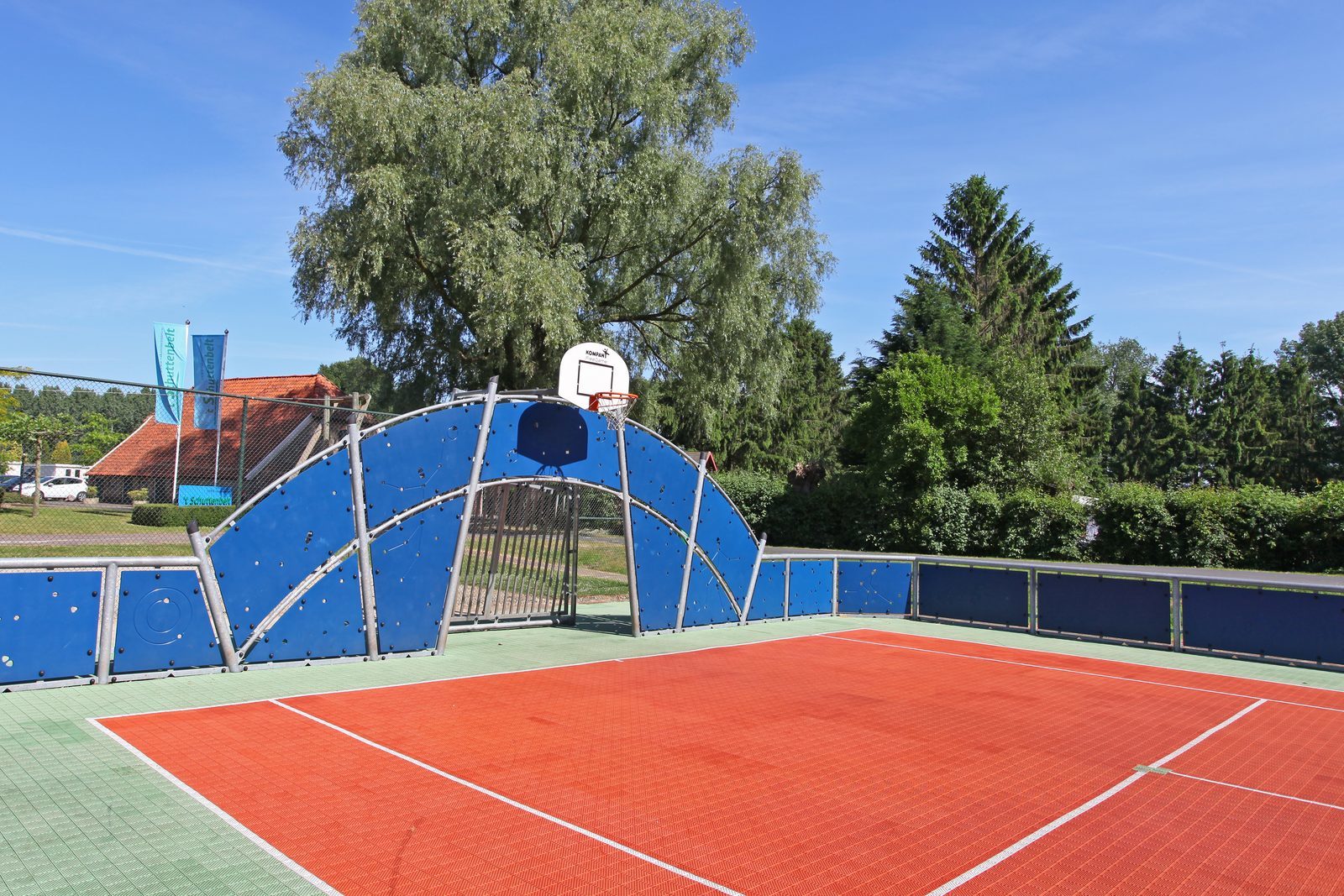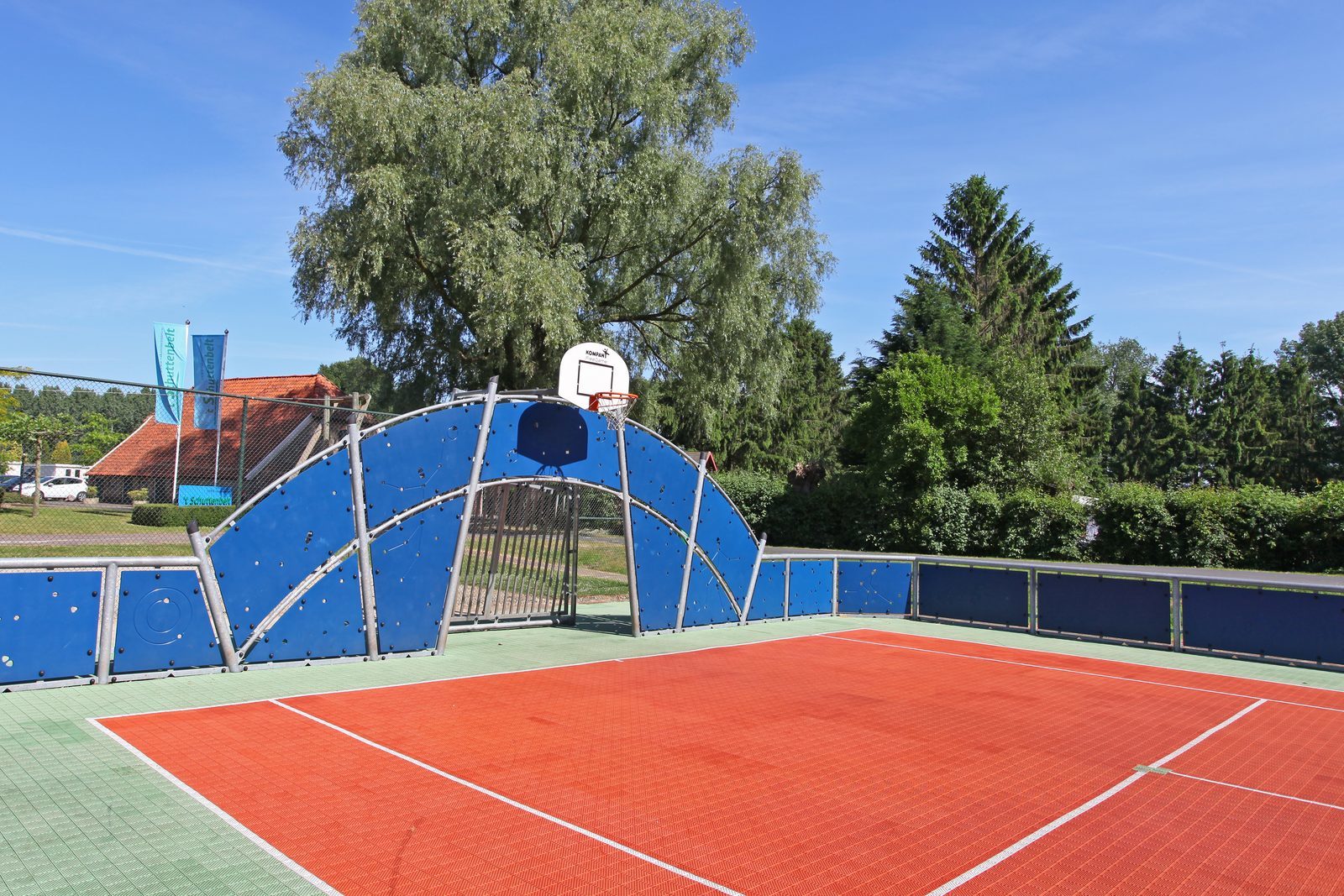 All-weather sports field