Holiday homes for 16-28 persons
Located in the Regge region
Outdoor swimming pool with slide
Large holiday homes in Twente
Are you looking for an ideal group accommodation, a group home or a large holiday home in Twente? A stylish, luxurious recreational accommodation for a large group at a beautiful location in nature? If so, the group accommodations at Holiday Center 't Schuttenbelt in Enter will definitely be to your liking. This holiday park with a swimming pool is surrounded by nature and offers two large holiday homes, perfect for your next family vacation, reunion, friends weekend or outing with the sports club. The spacious holiday home De Elsgraven (for 16-28 persons) and the atmospheric holiday farm De Regge (for 16-26 persons) will offer you and your guests an exceptionally comfortable stay. All facilities at the park are at your disposal as well.
The large holiday homes for rent in Twente are fully furnished and equipped with all of the amenities necessary for a completely carefree vacation. Multiple bedrooms and bathrooms offer privacy and comfort, and the spacious kitchen at the accommodations offers you all of the space and equipment needed to cook for large groups. And it's not just the interior that is roomy, the terrace and surrounding garden are generous in size as well. As a guest of Holiday Center 't Schuttenbelt, you will get to use all park facilities as well, including the outdoor swimming pool with a water slide and a toddler's pool, the playground, the entertainment team and of course, free Wi-Fi.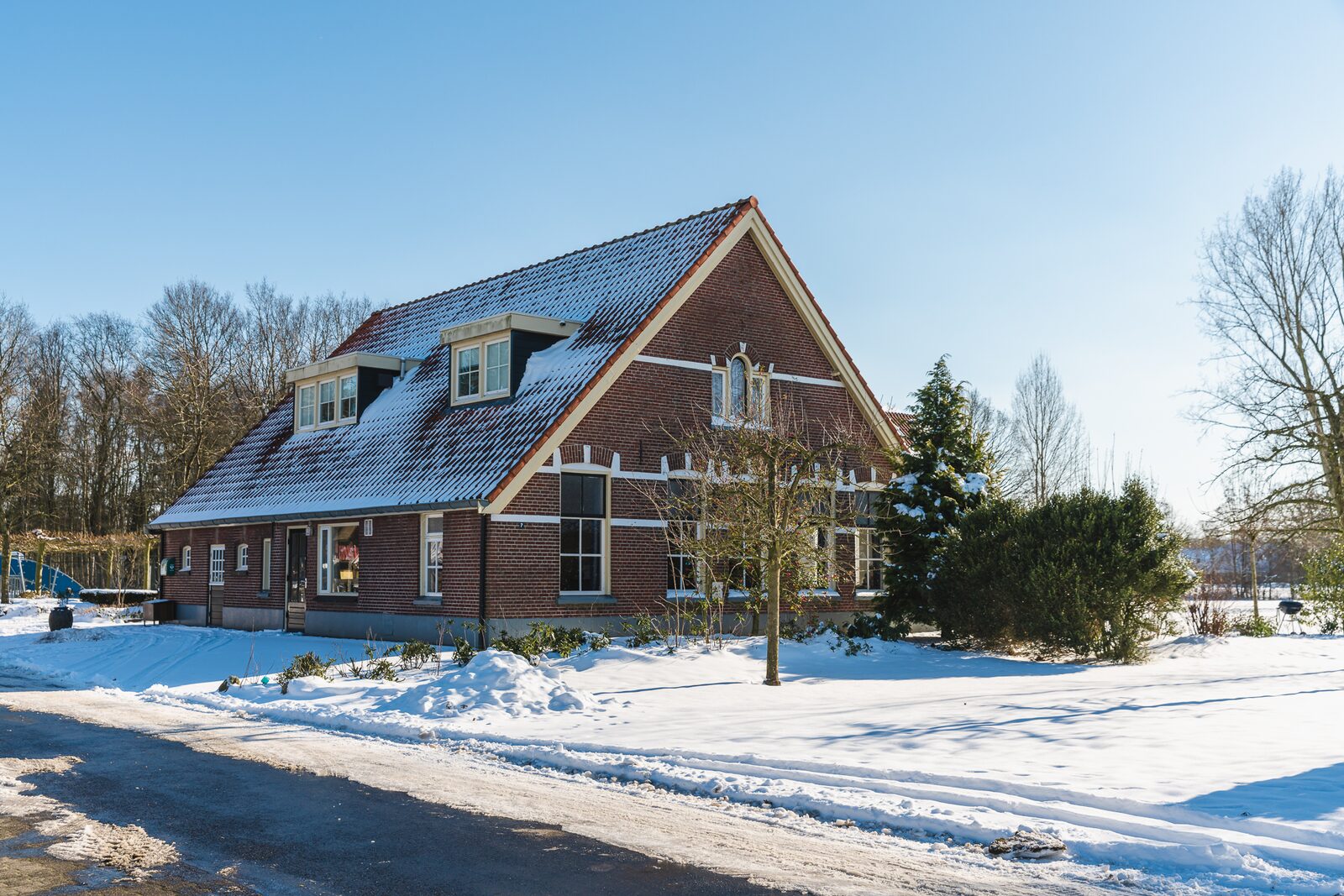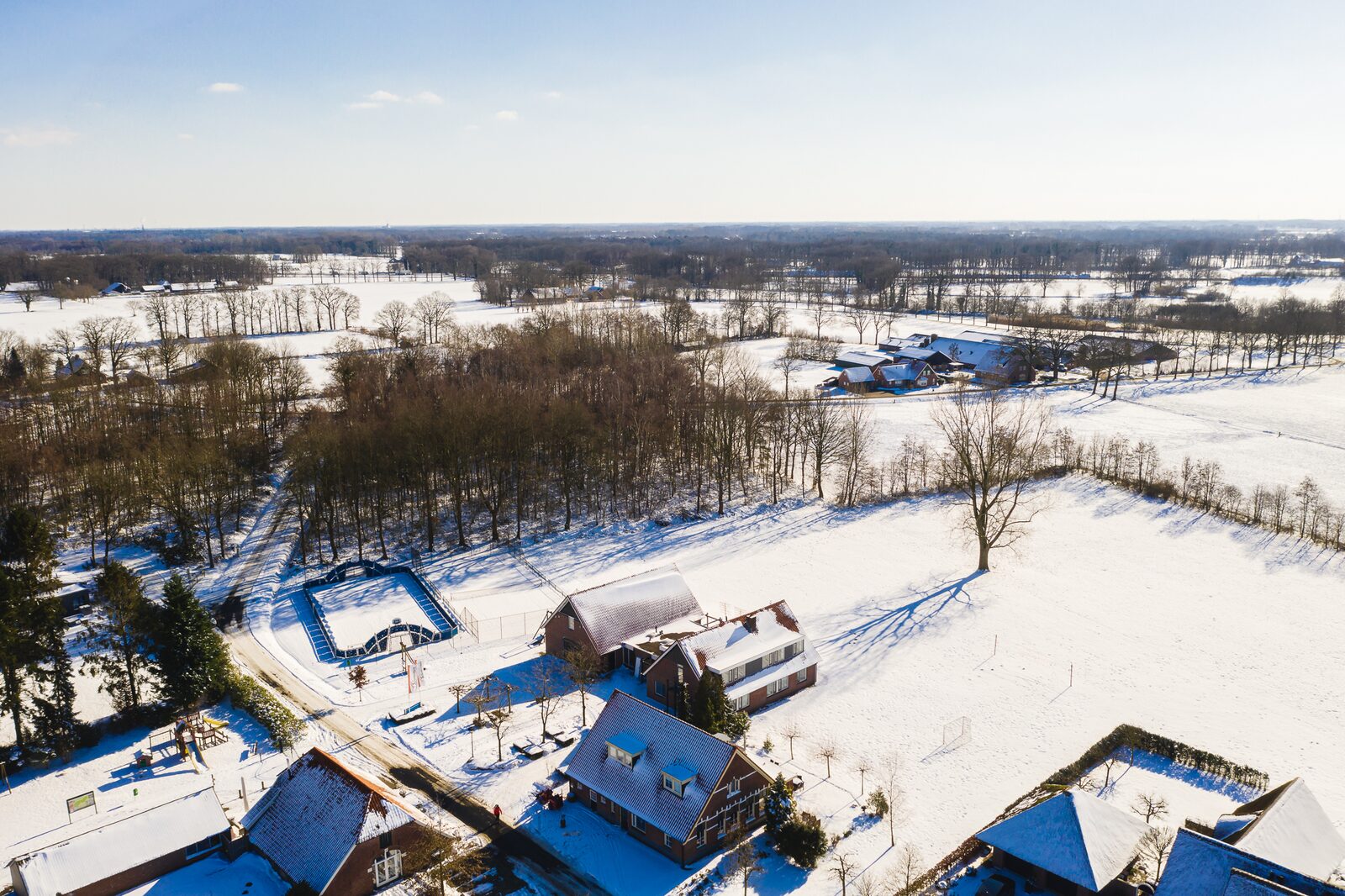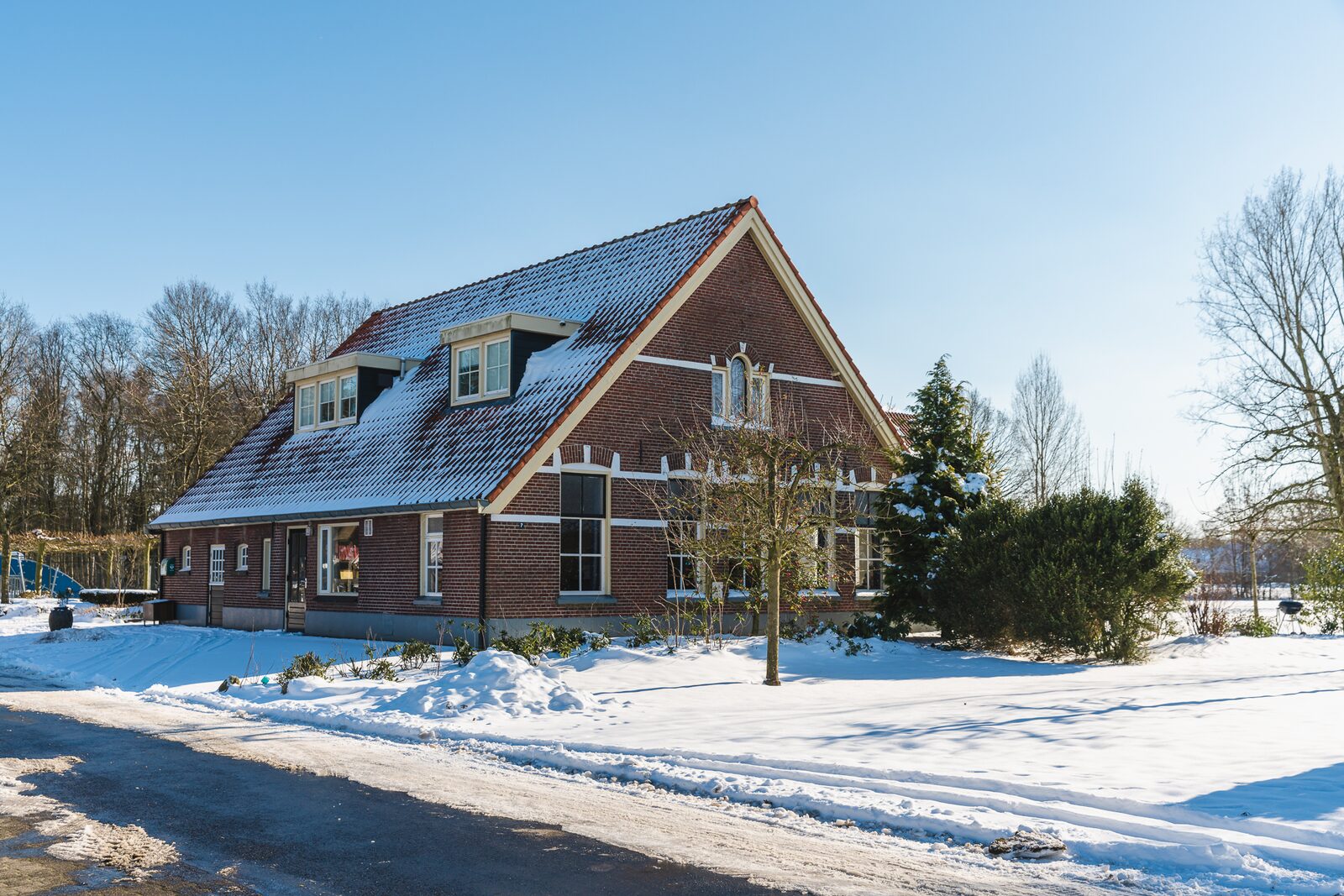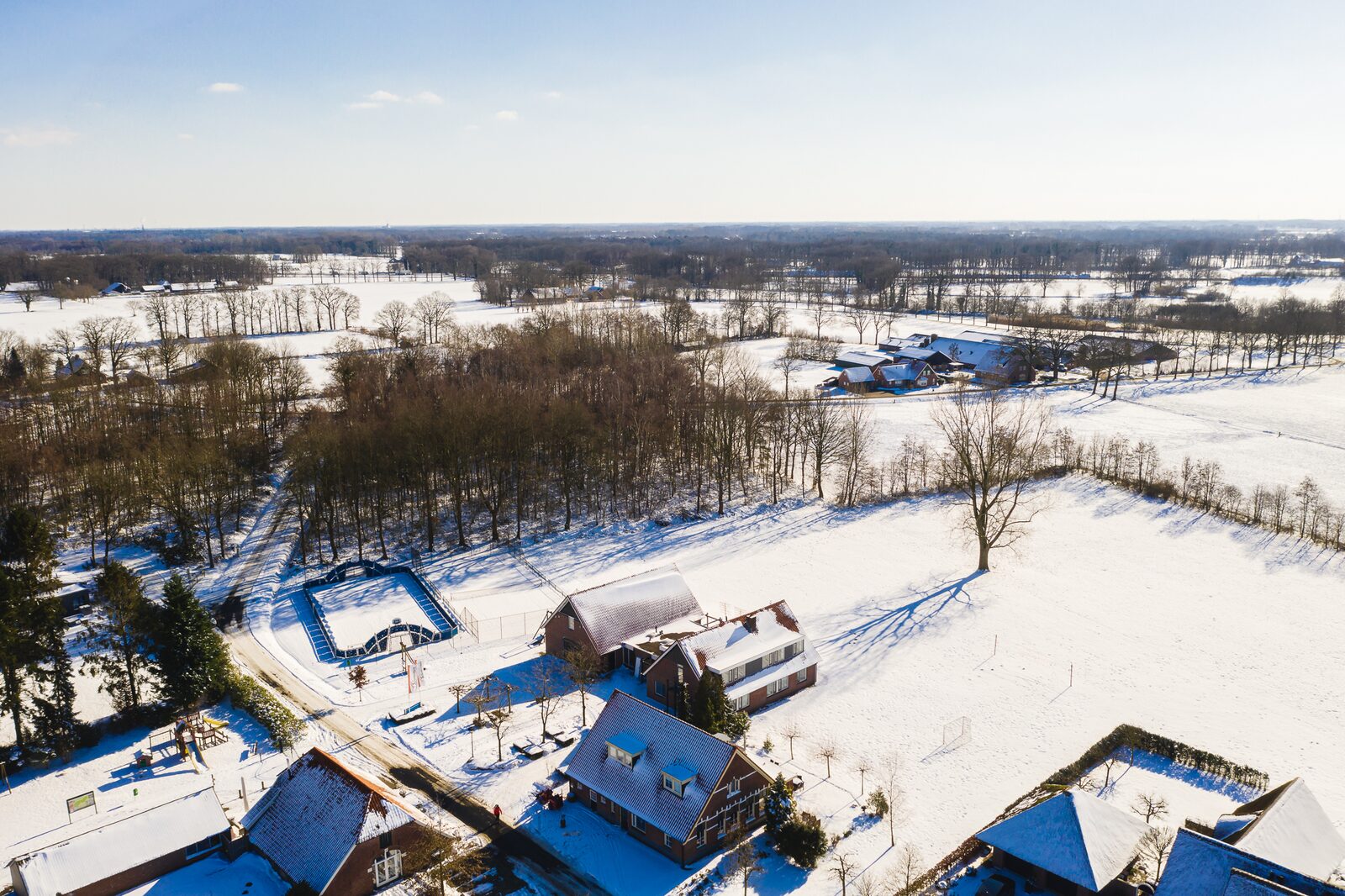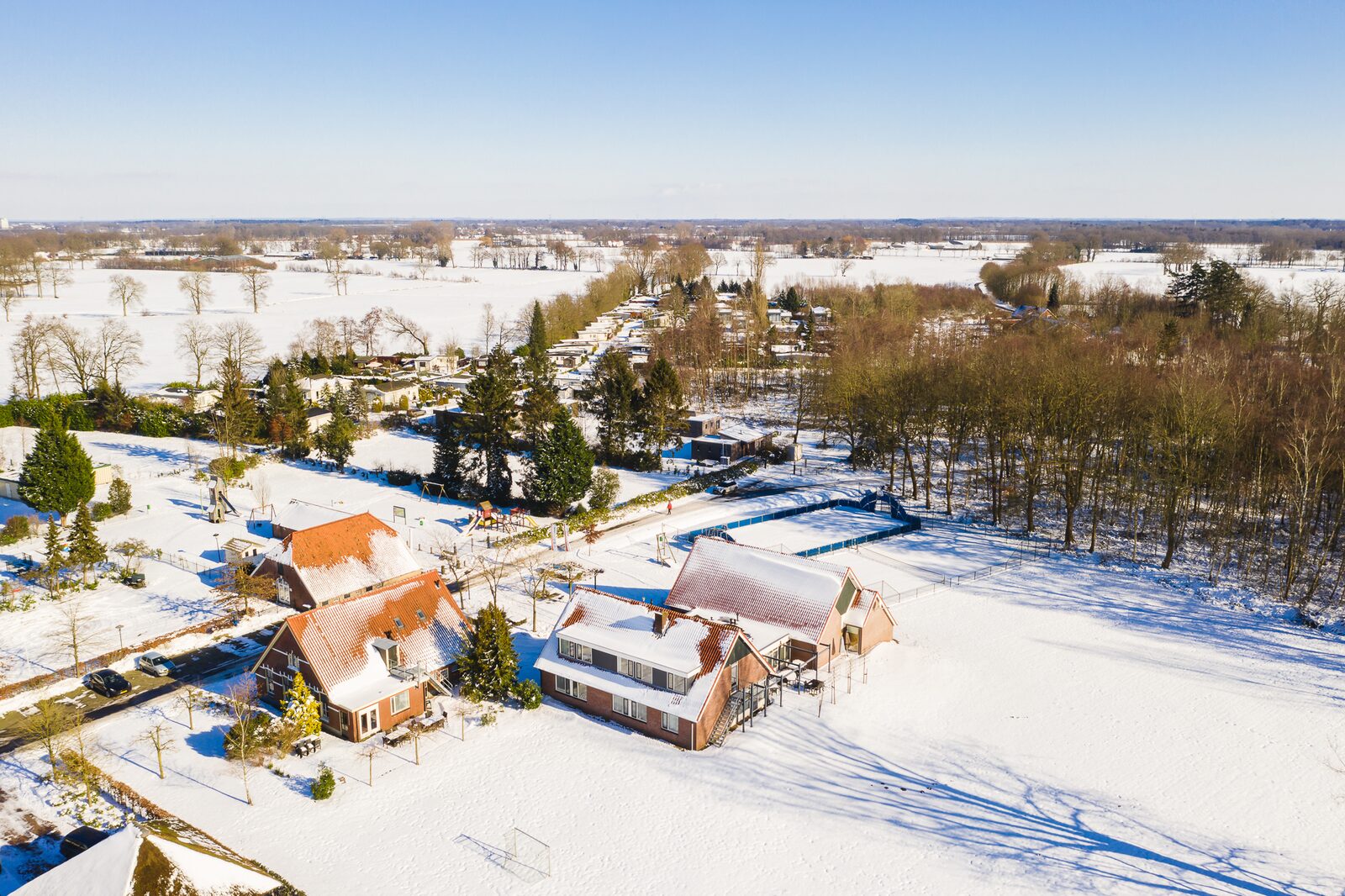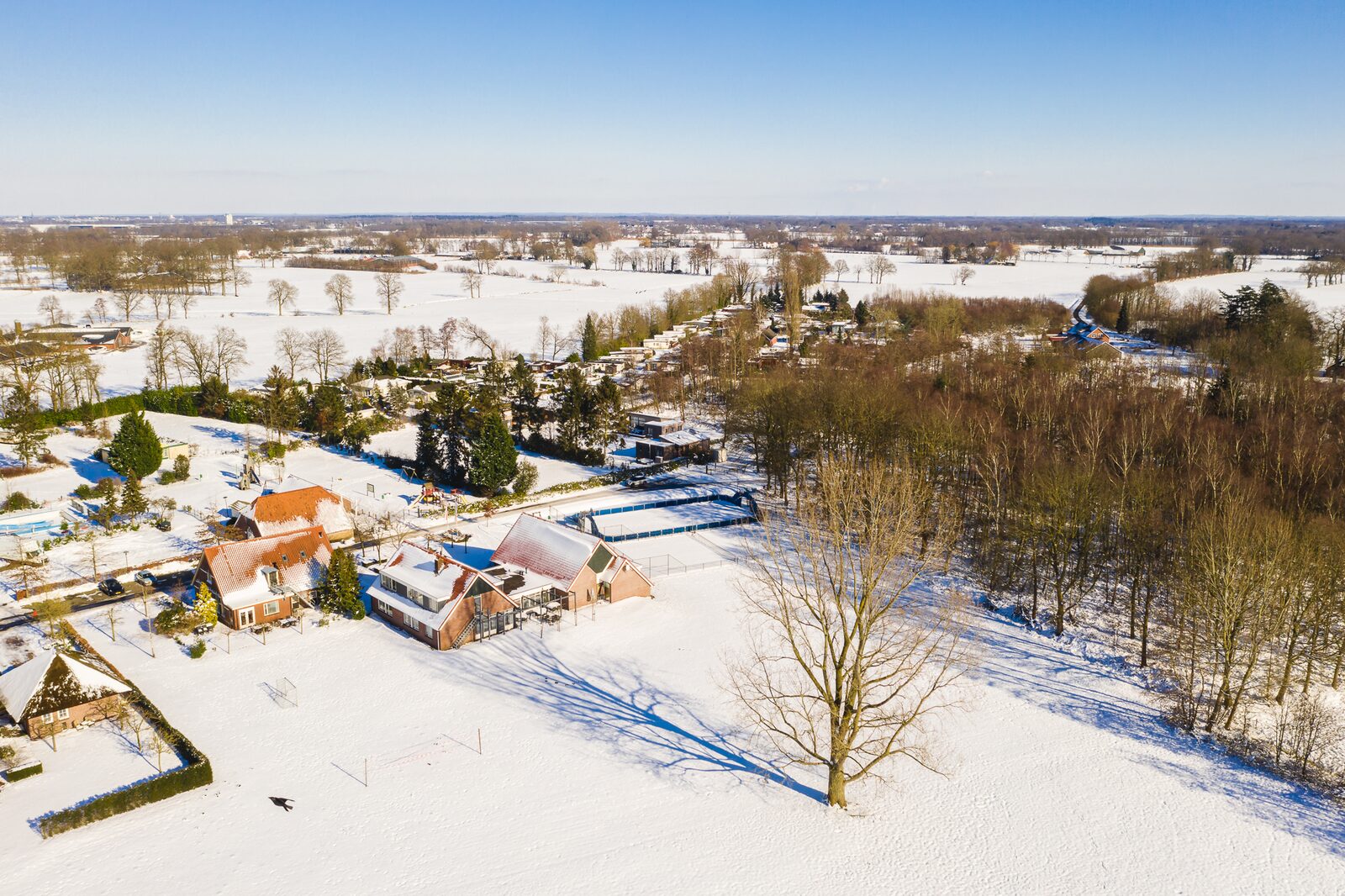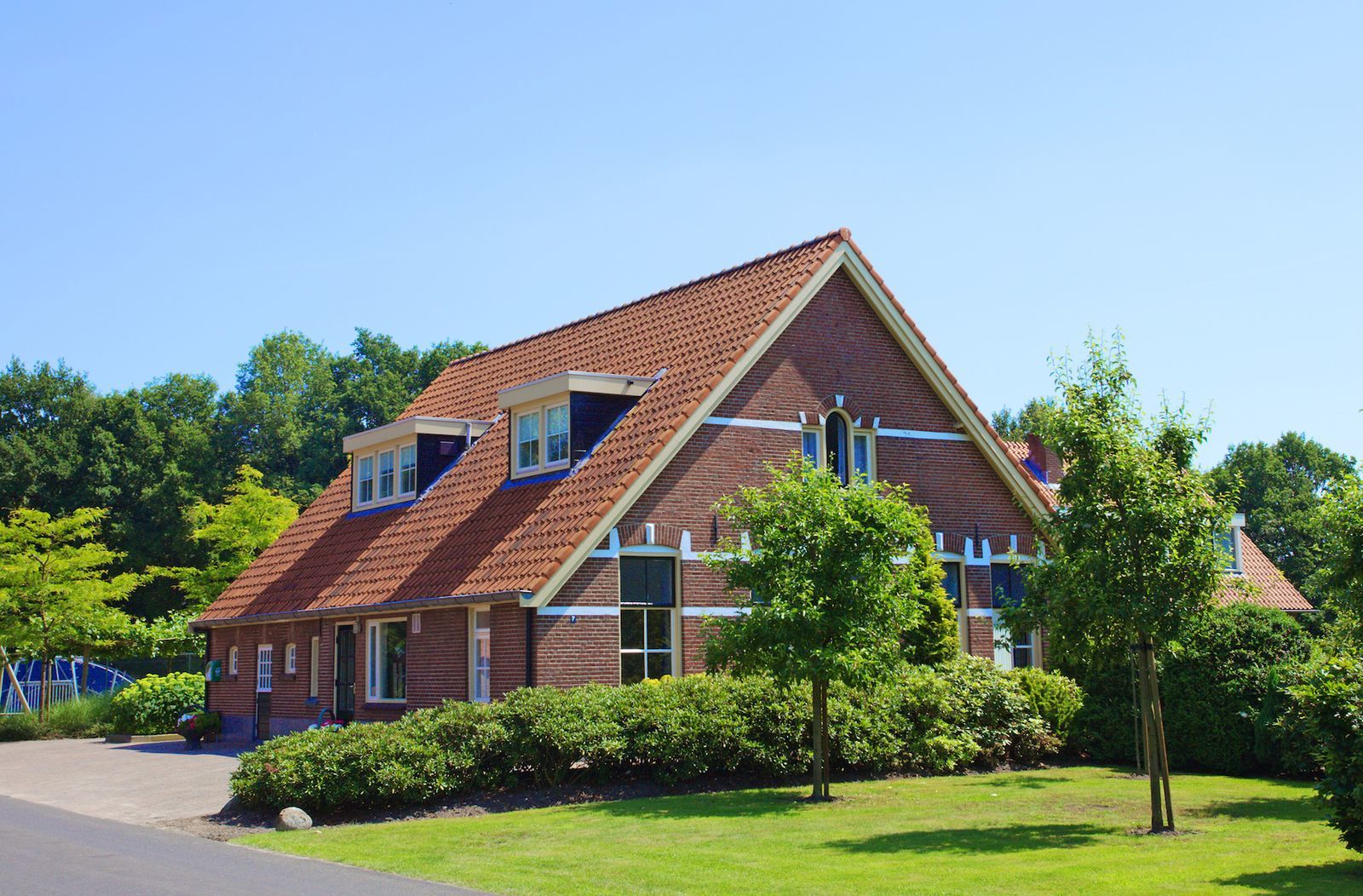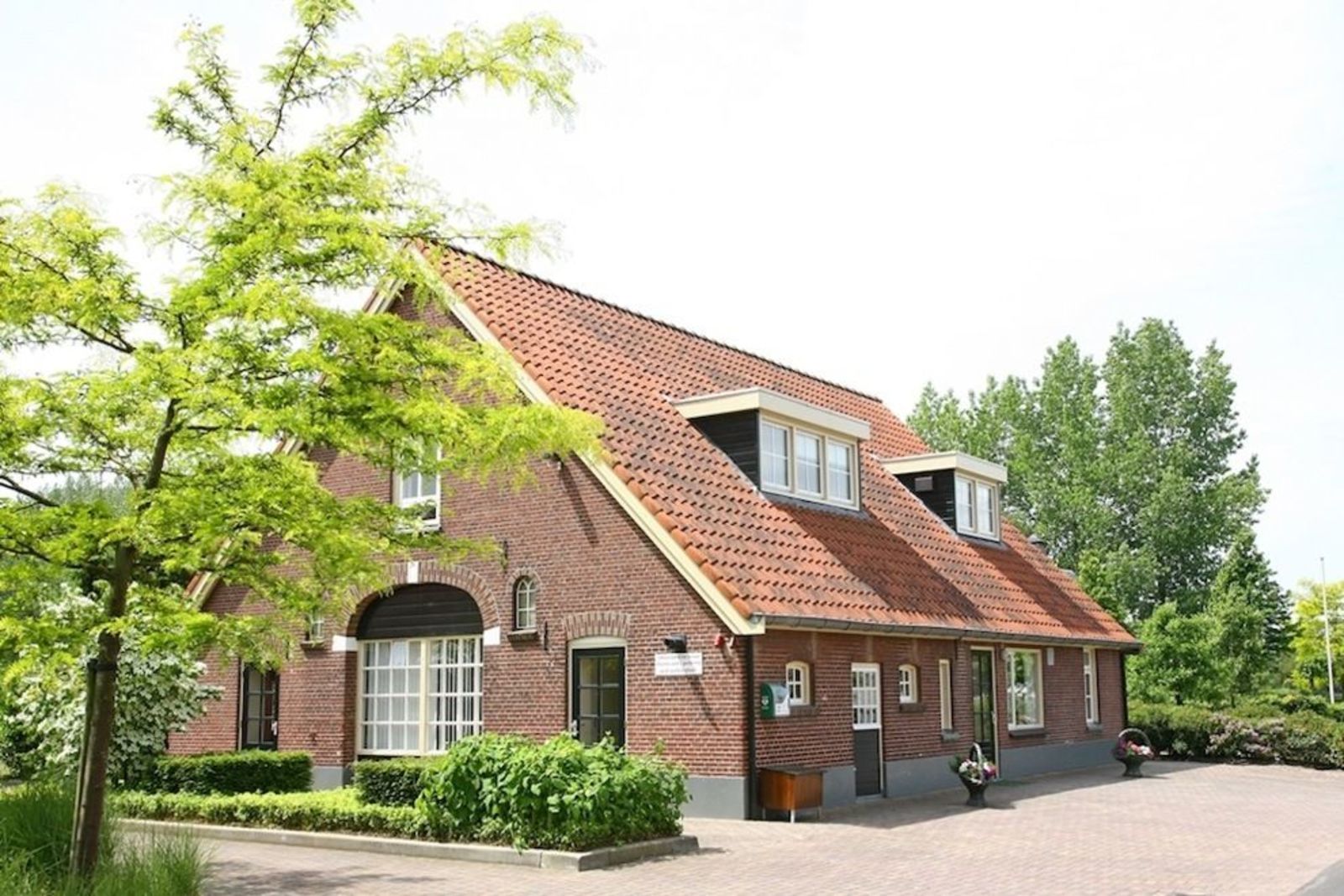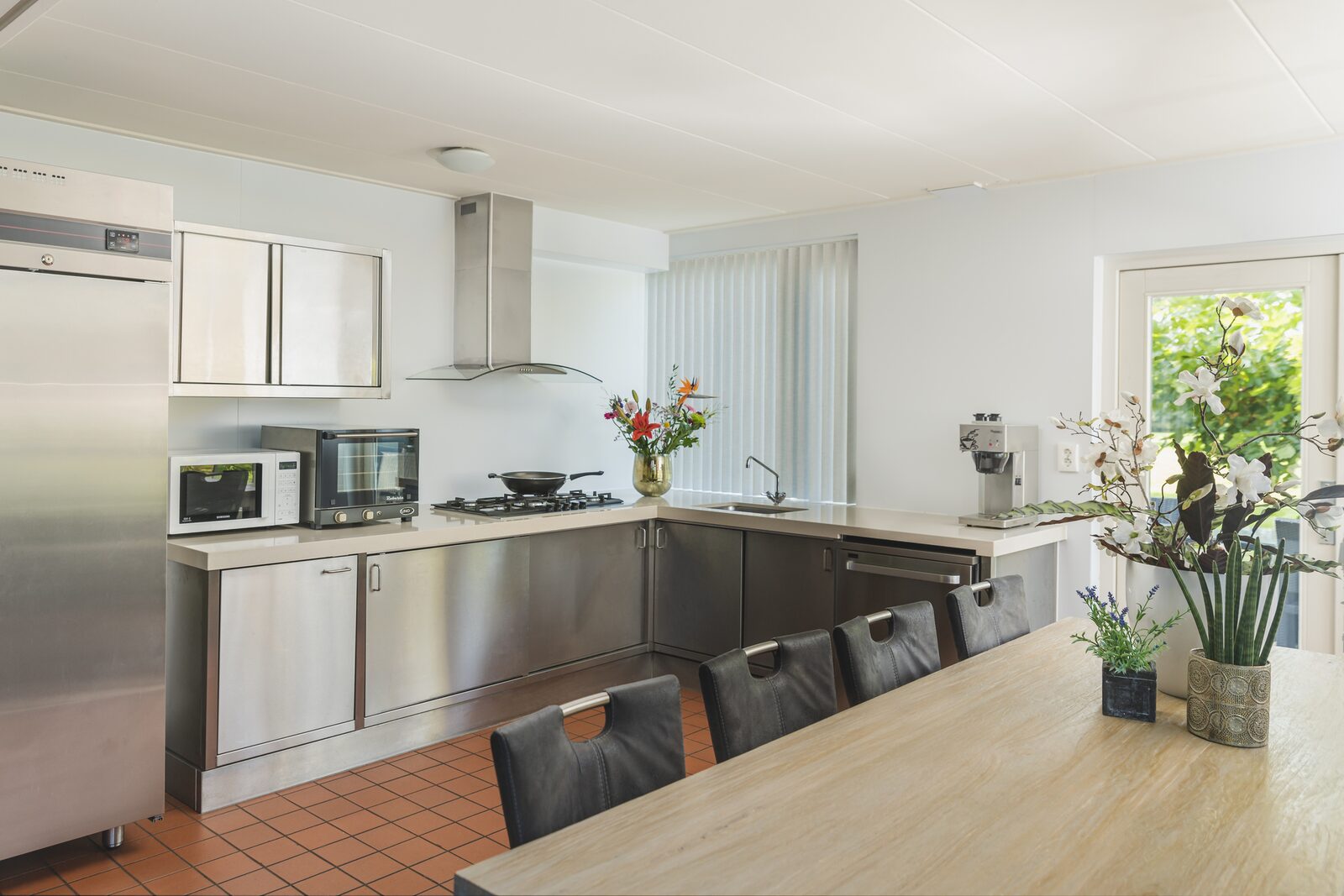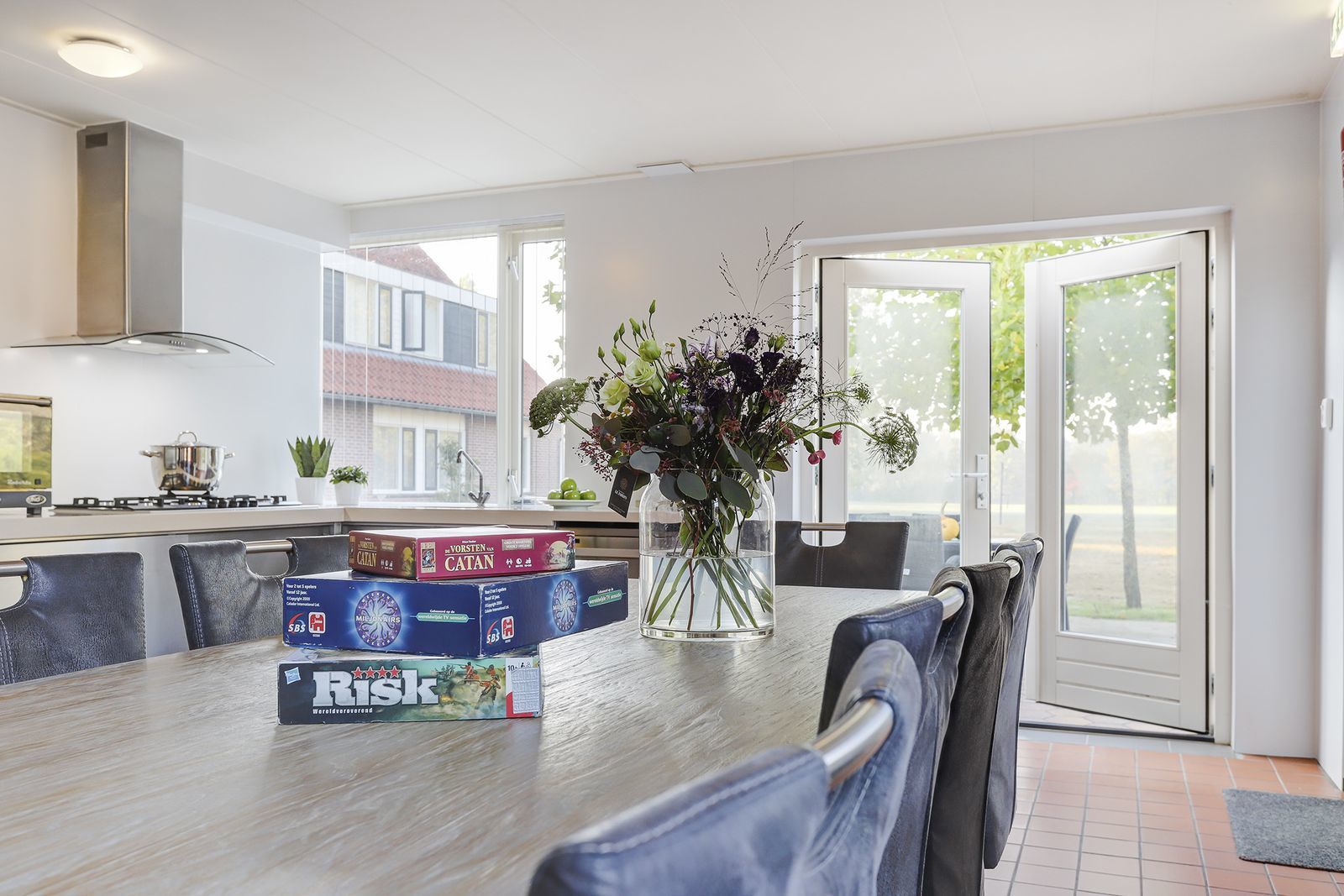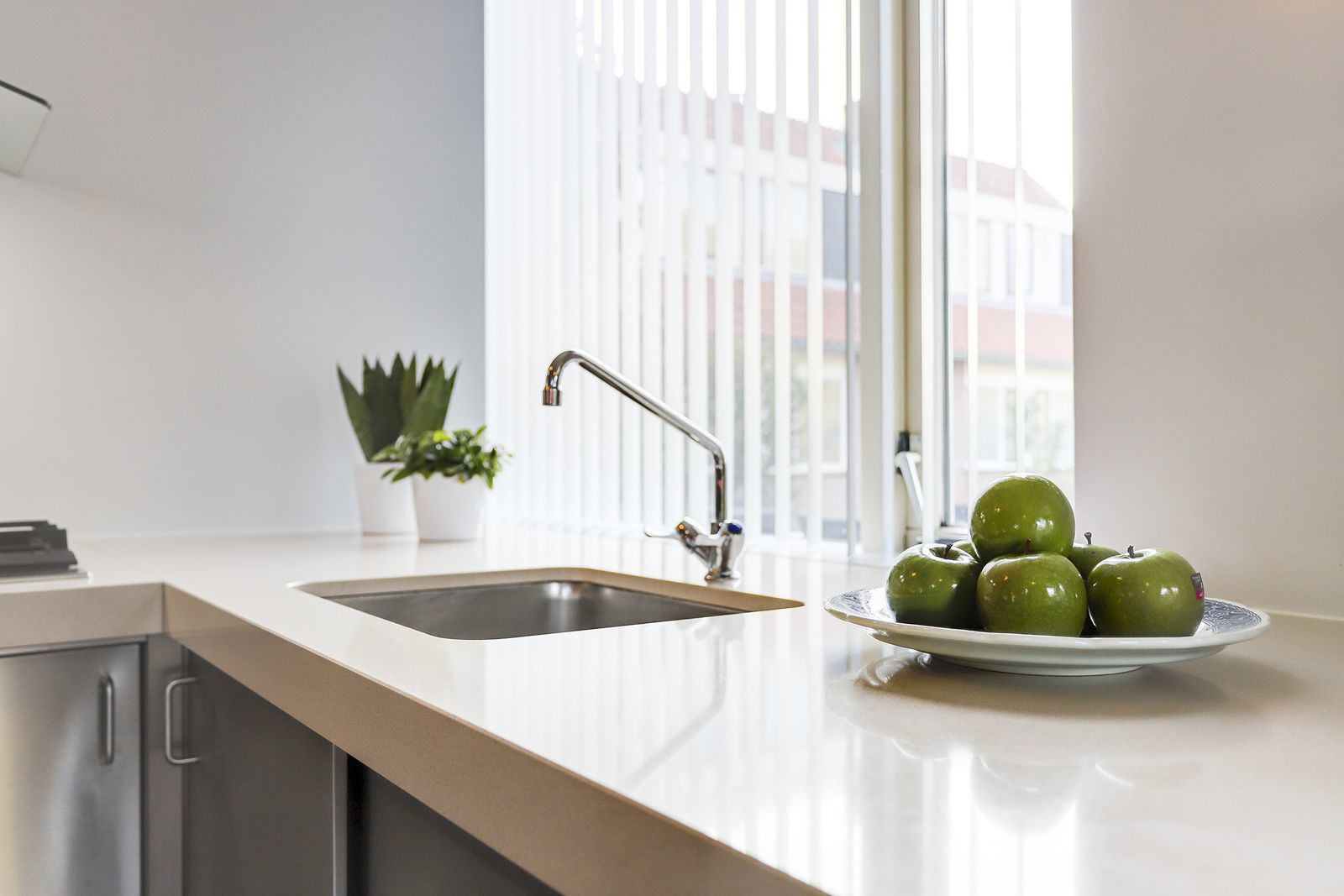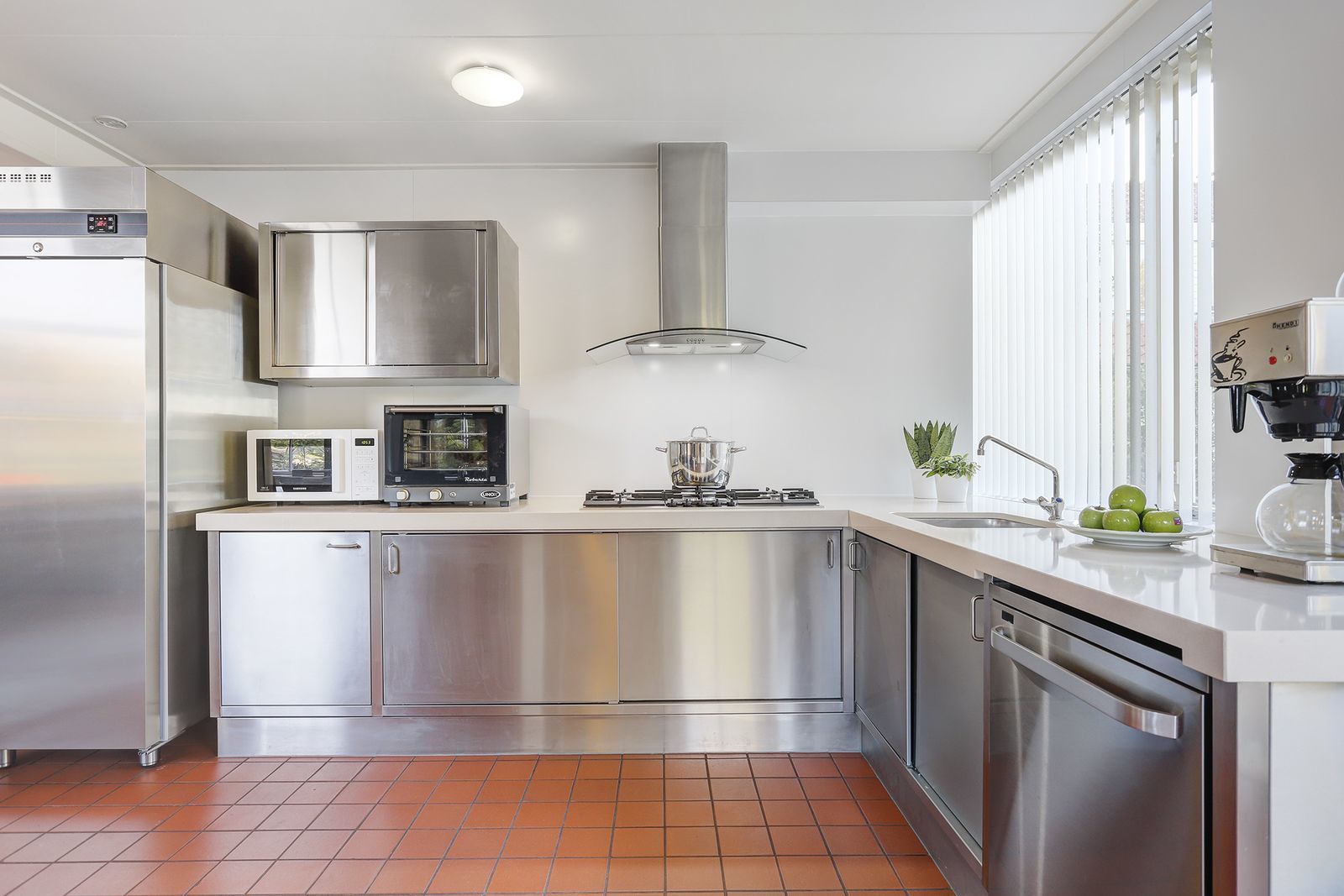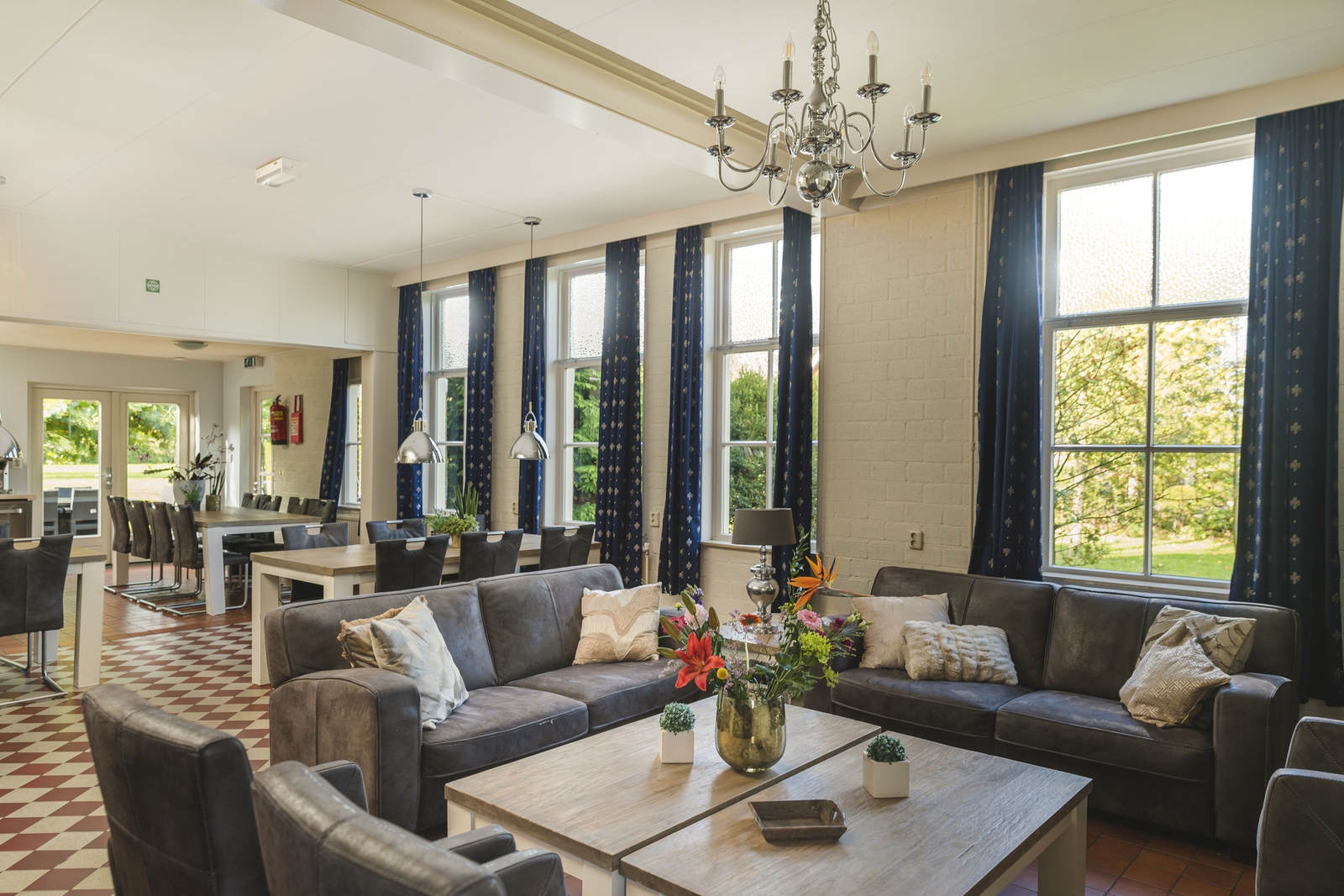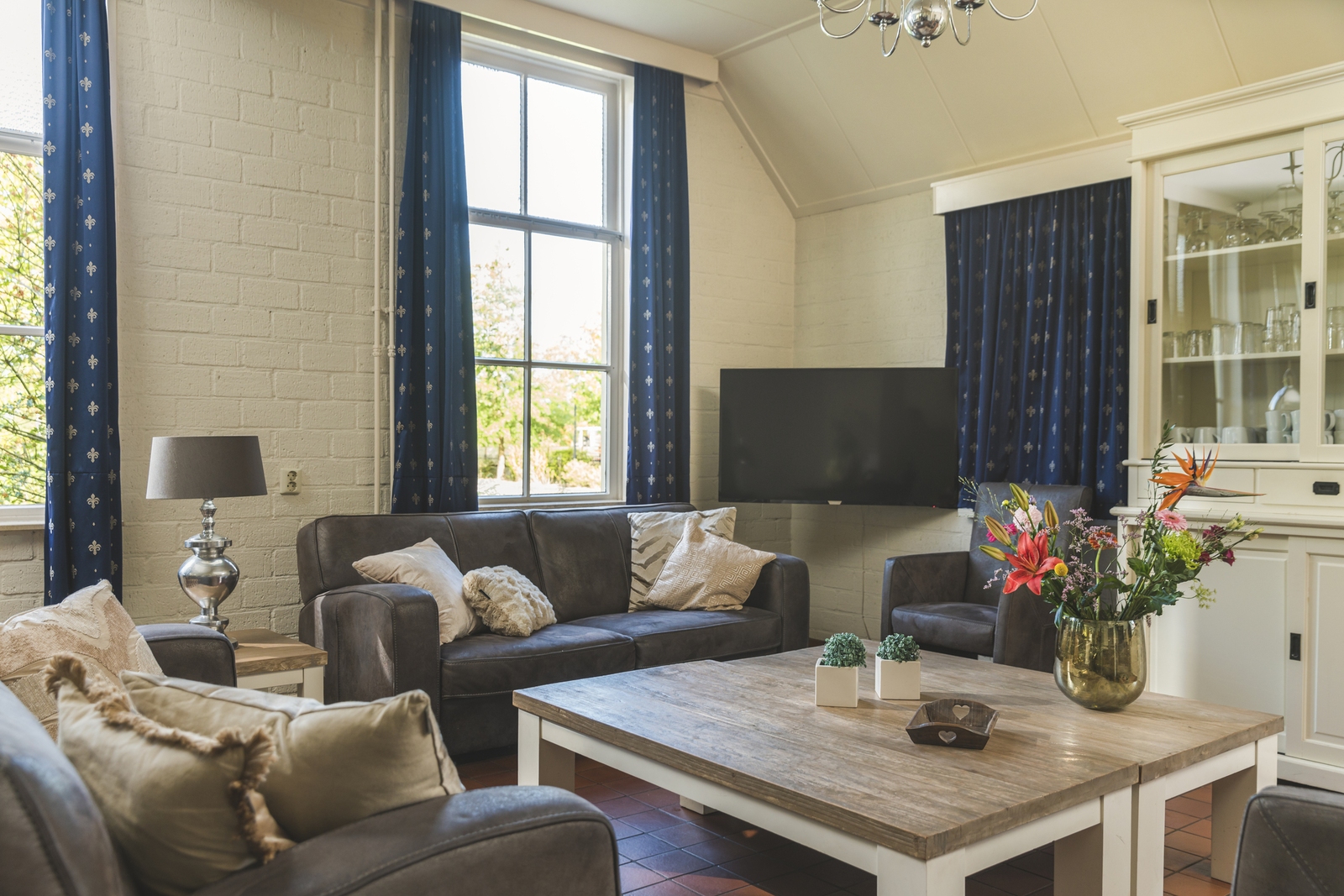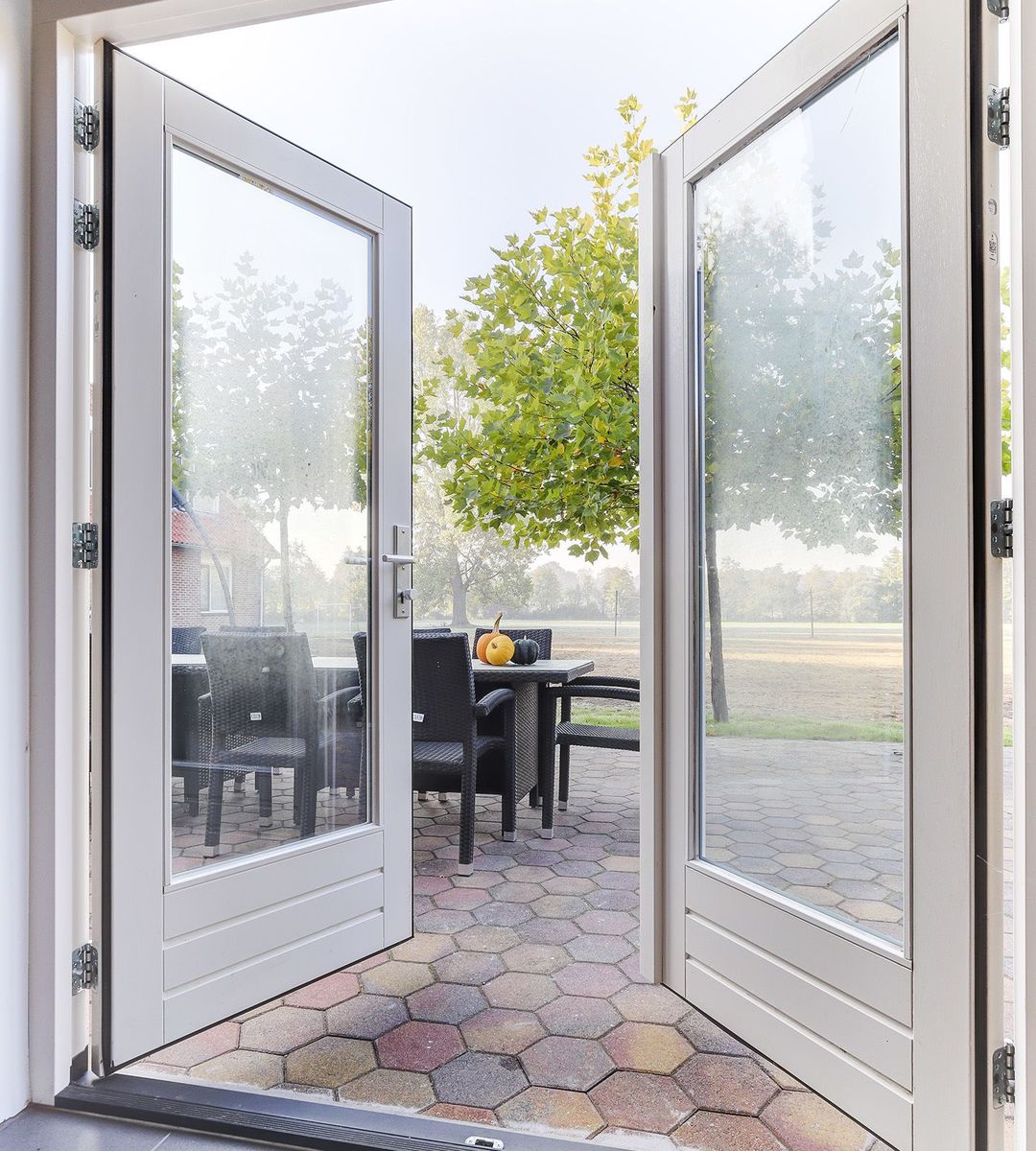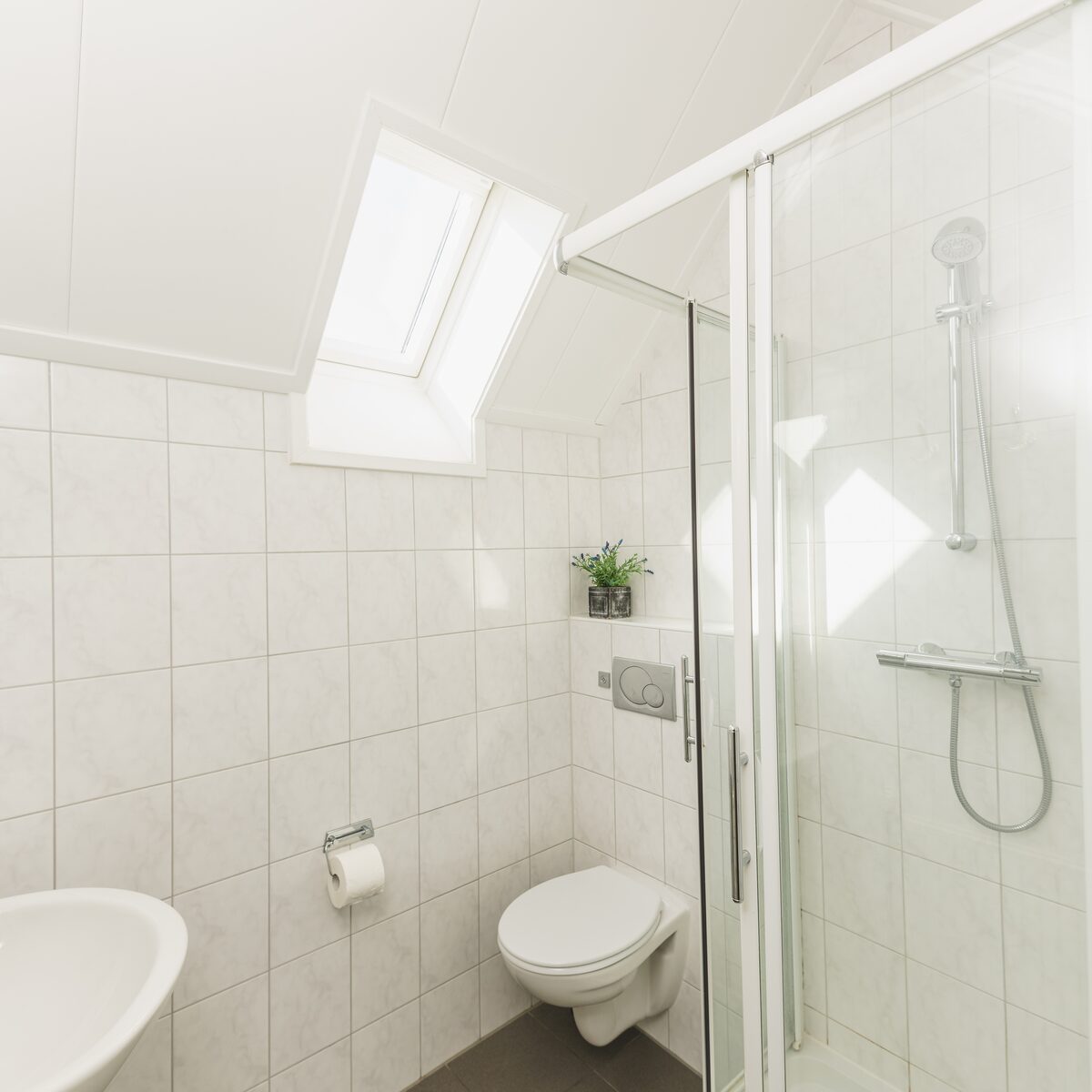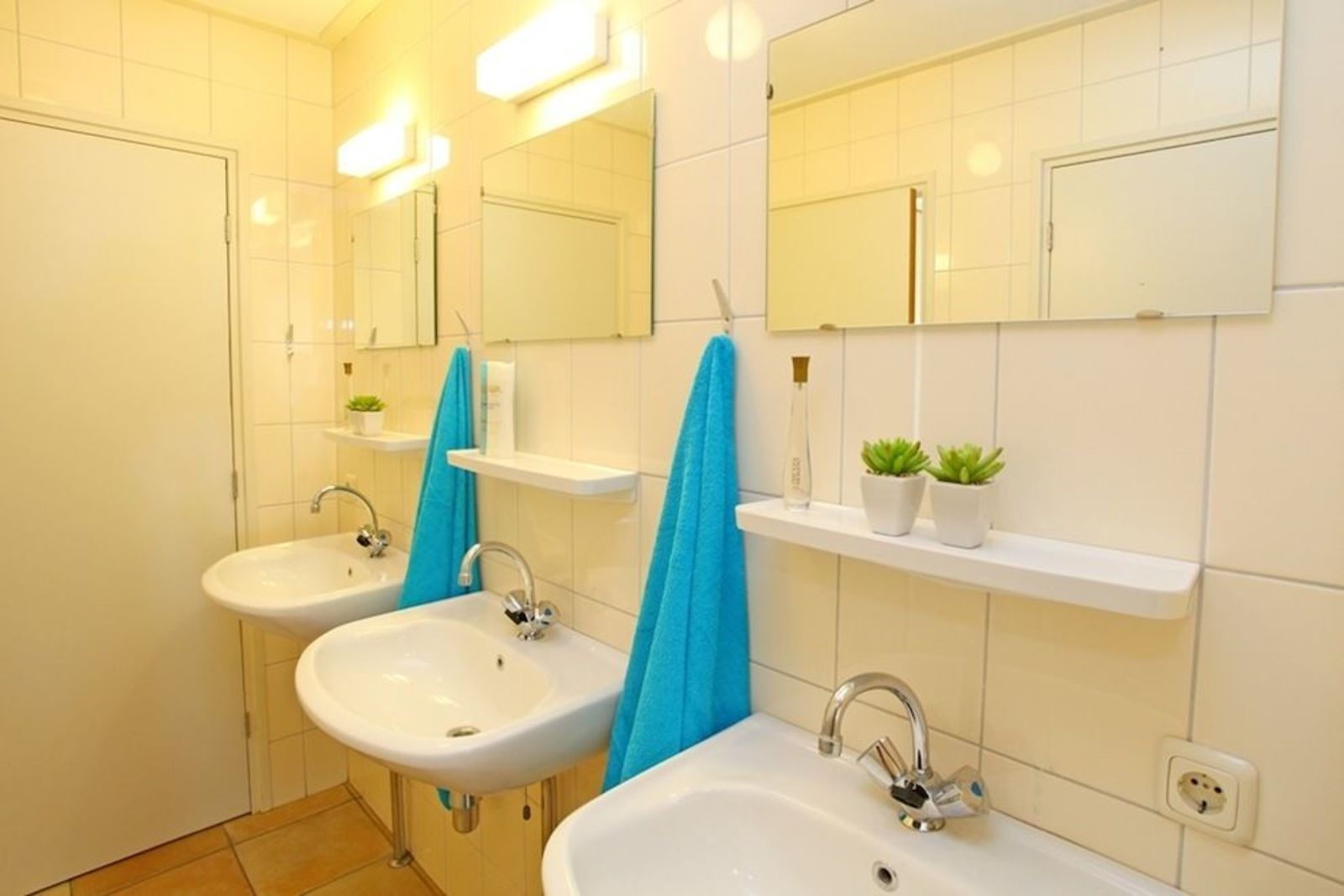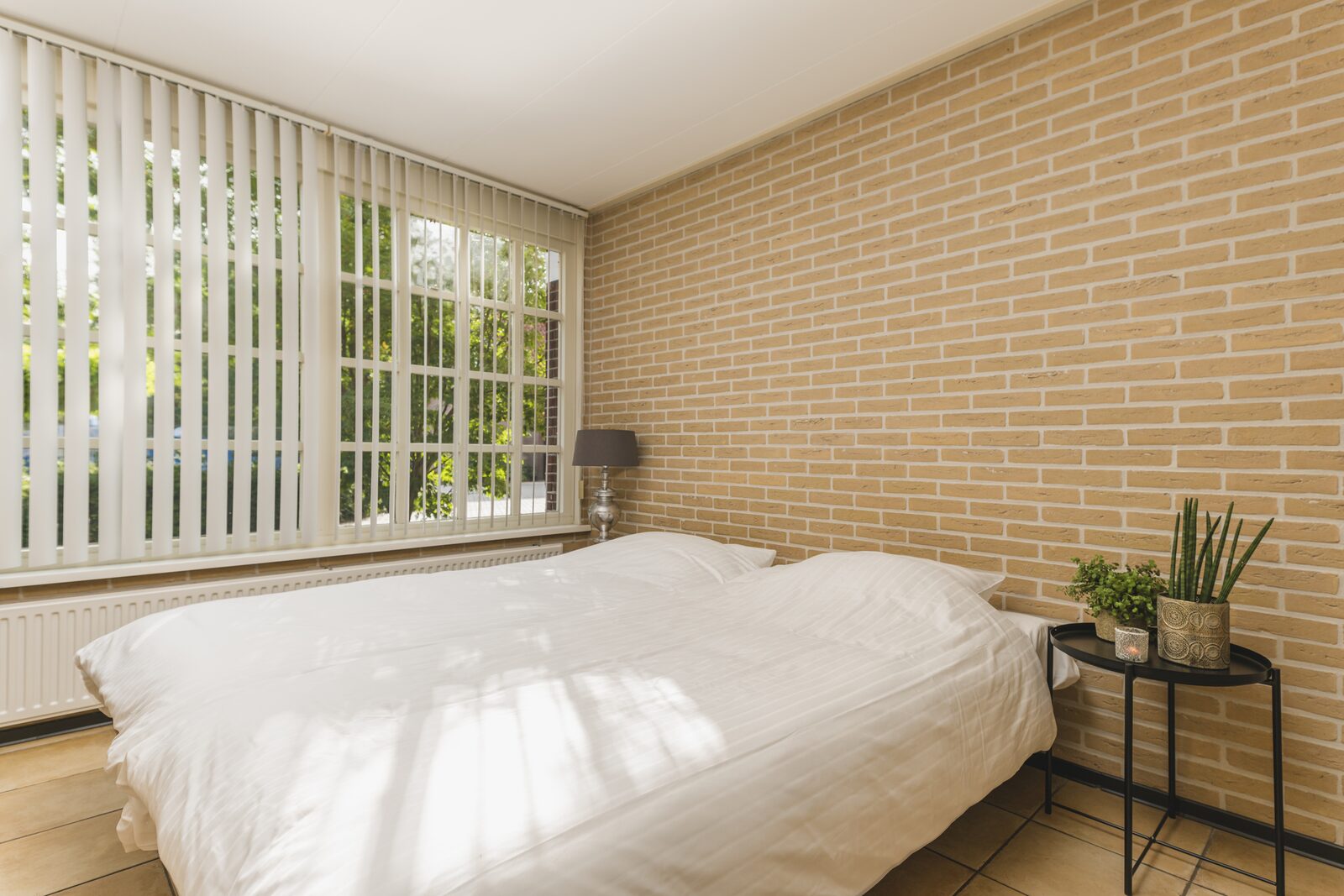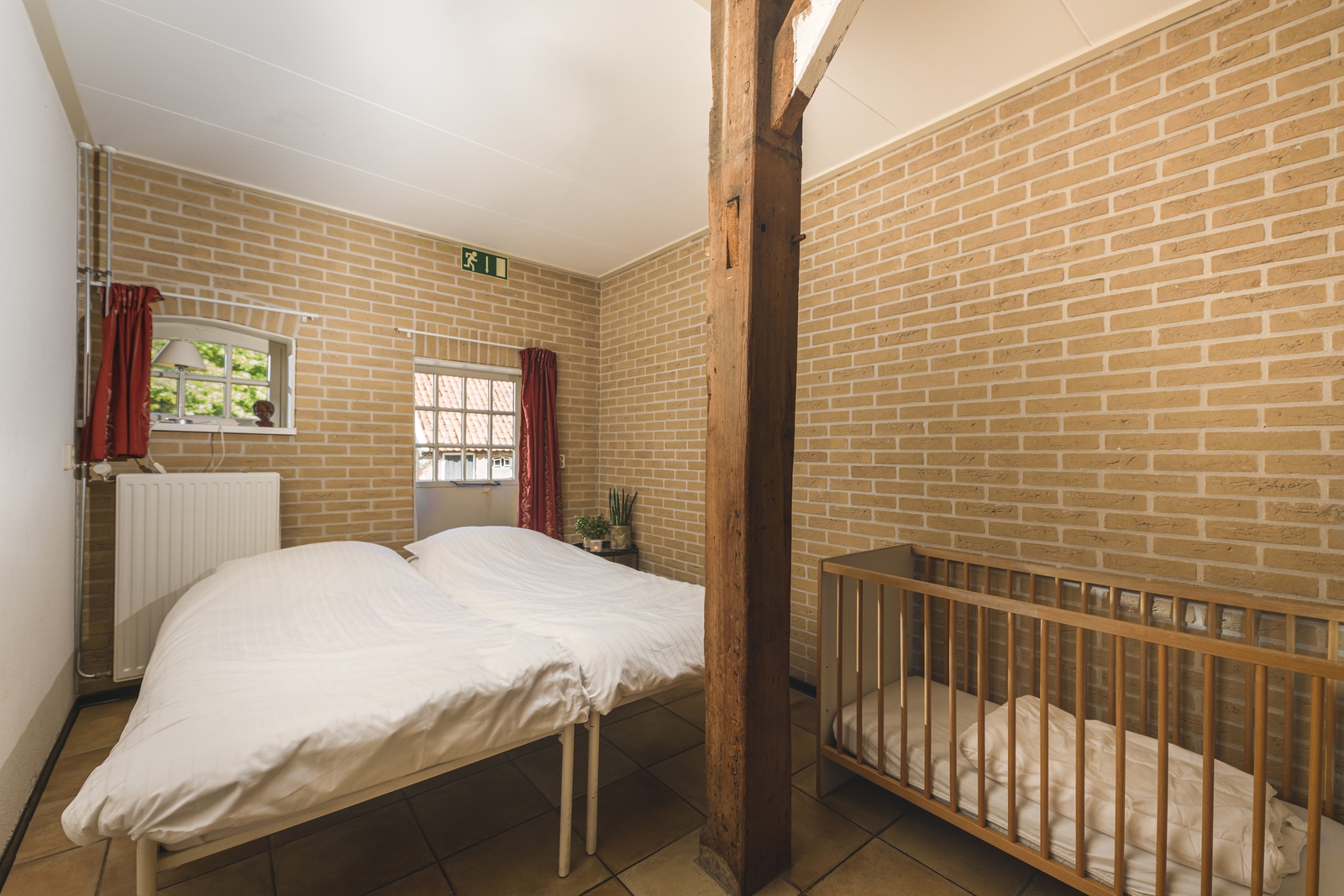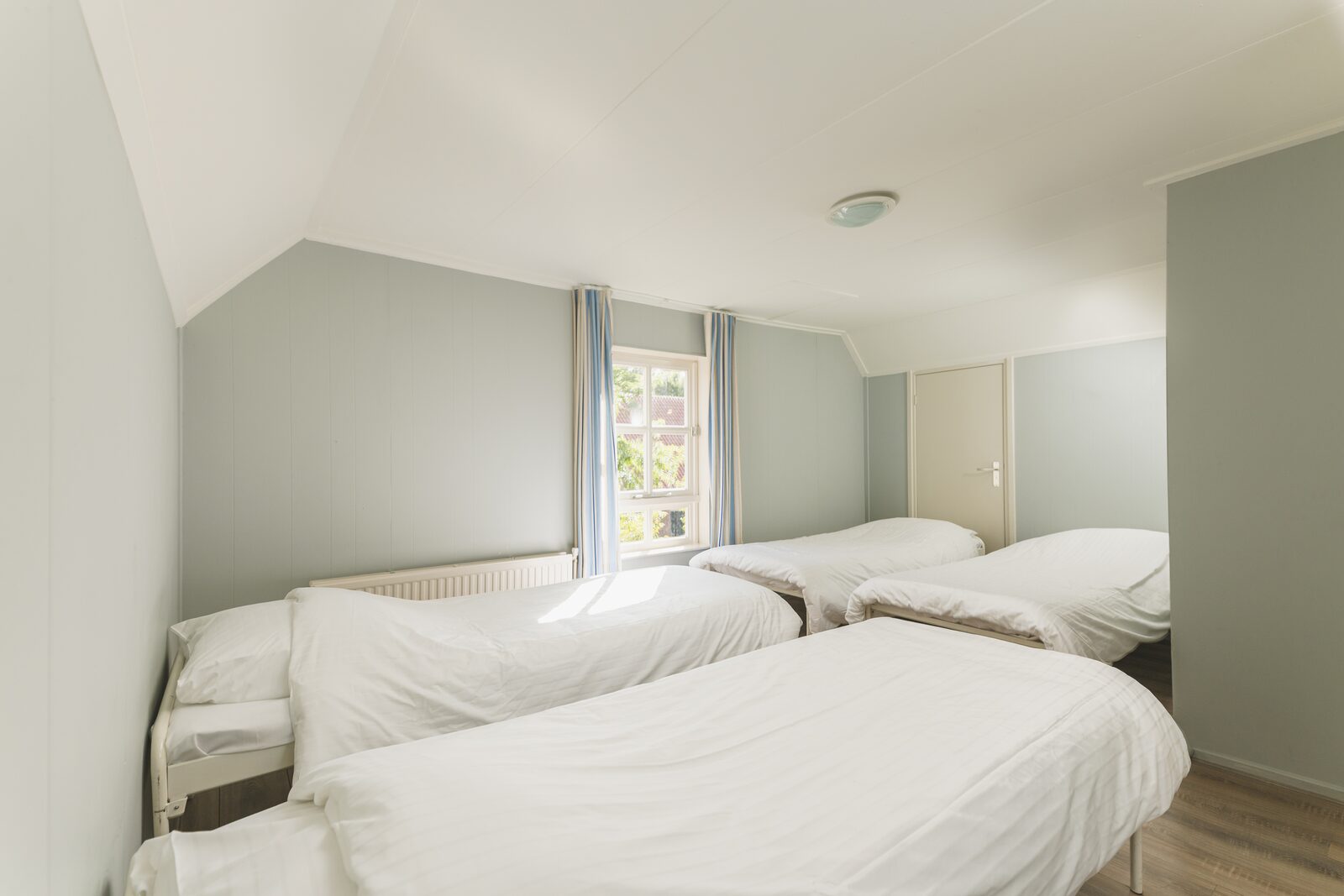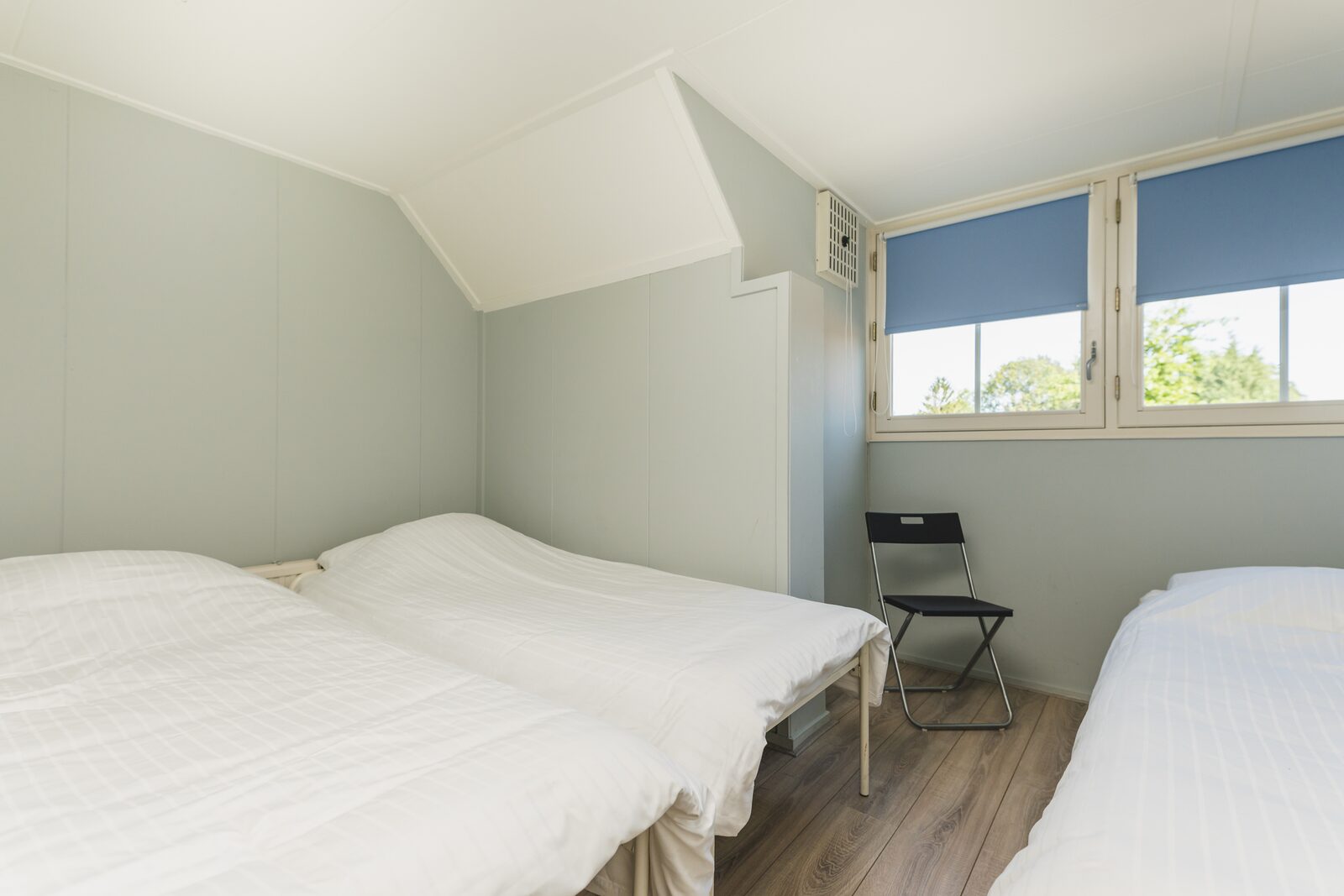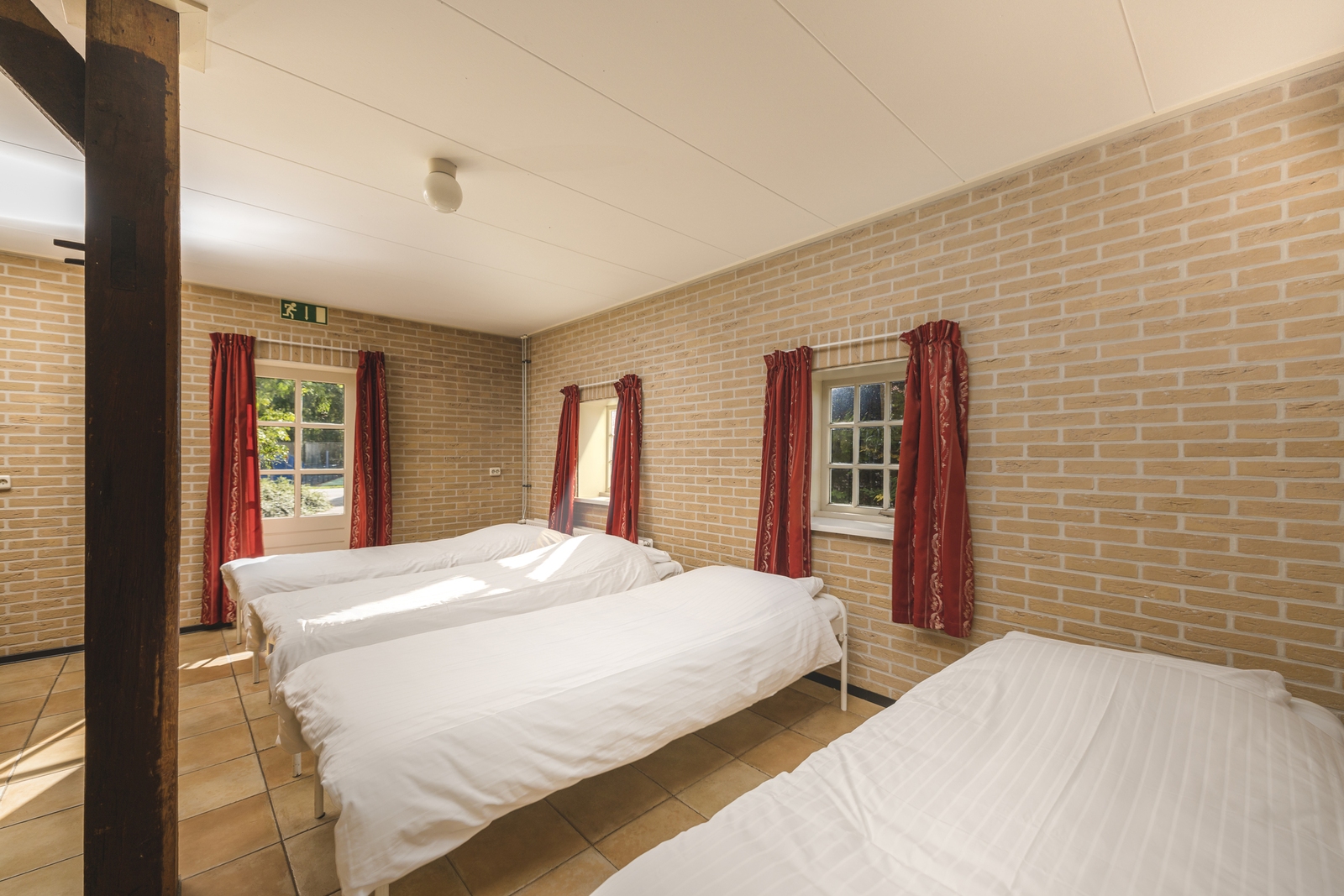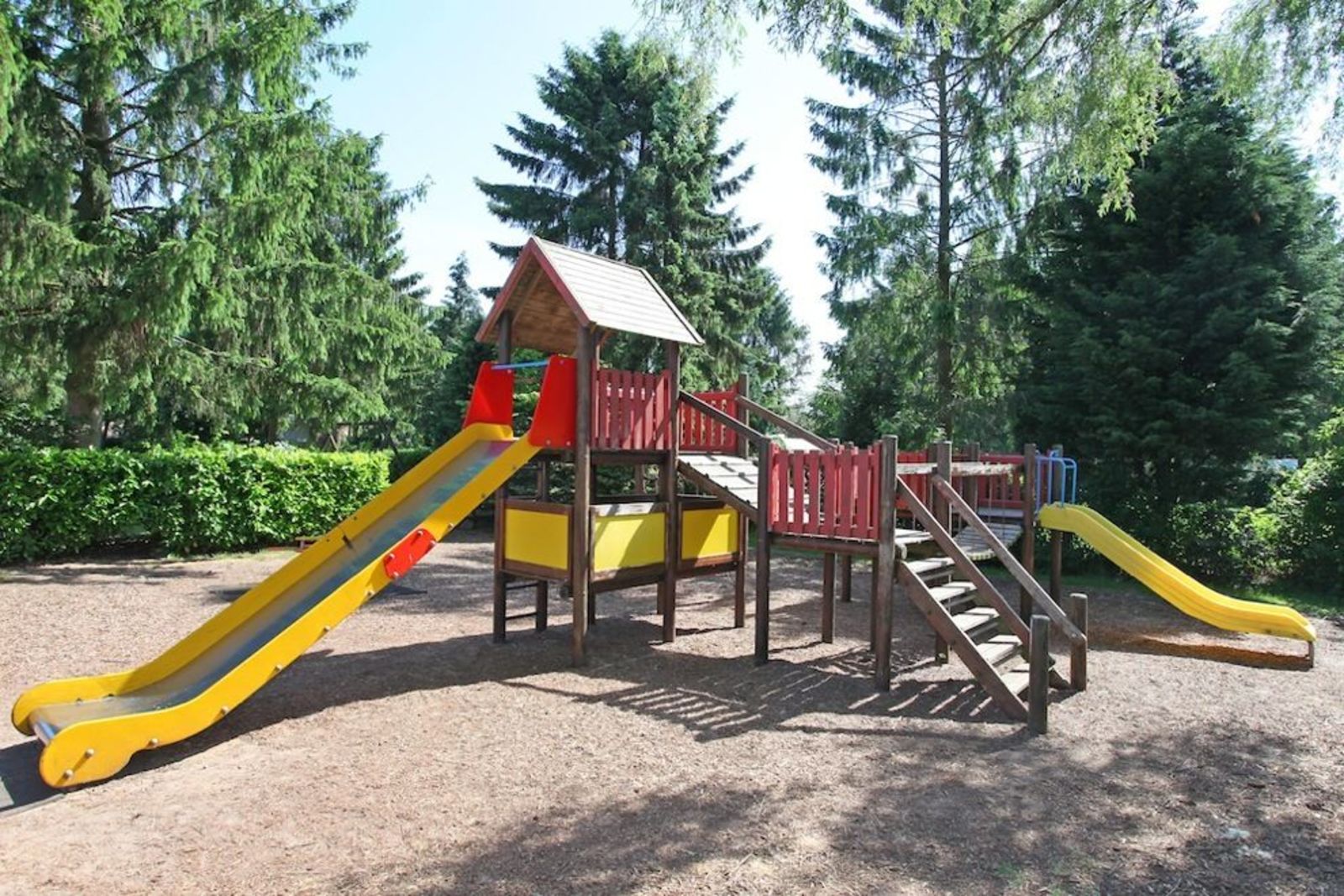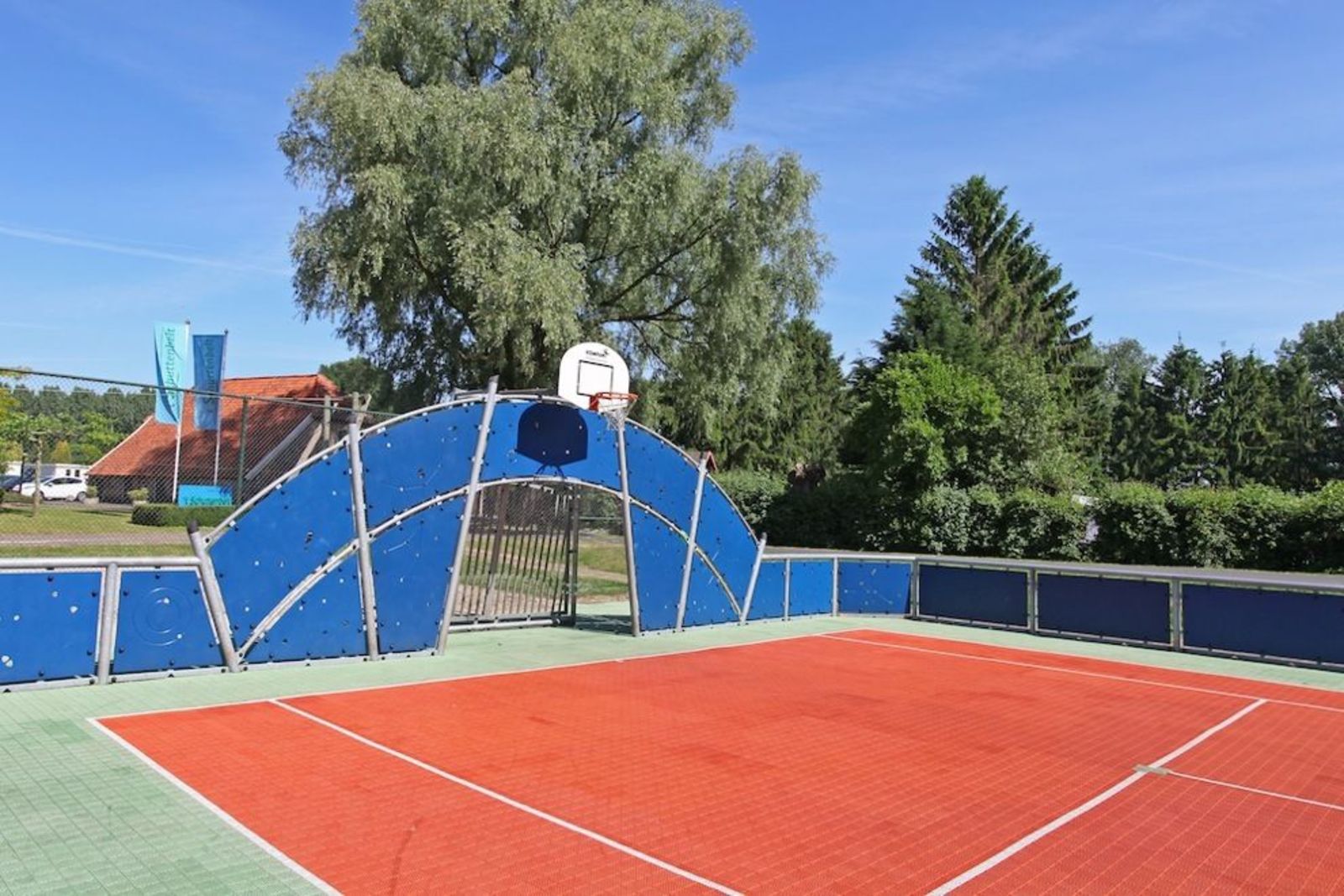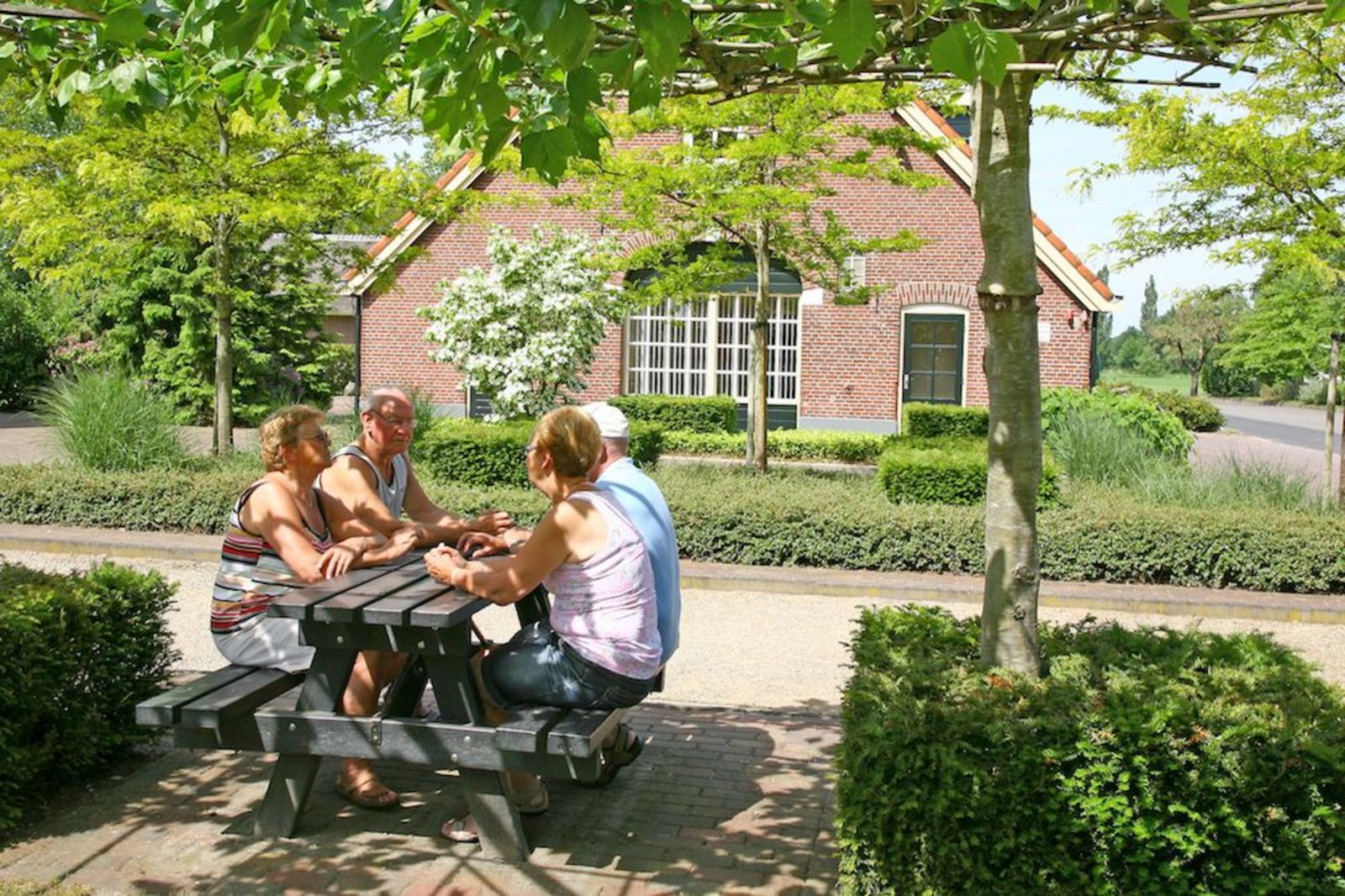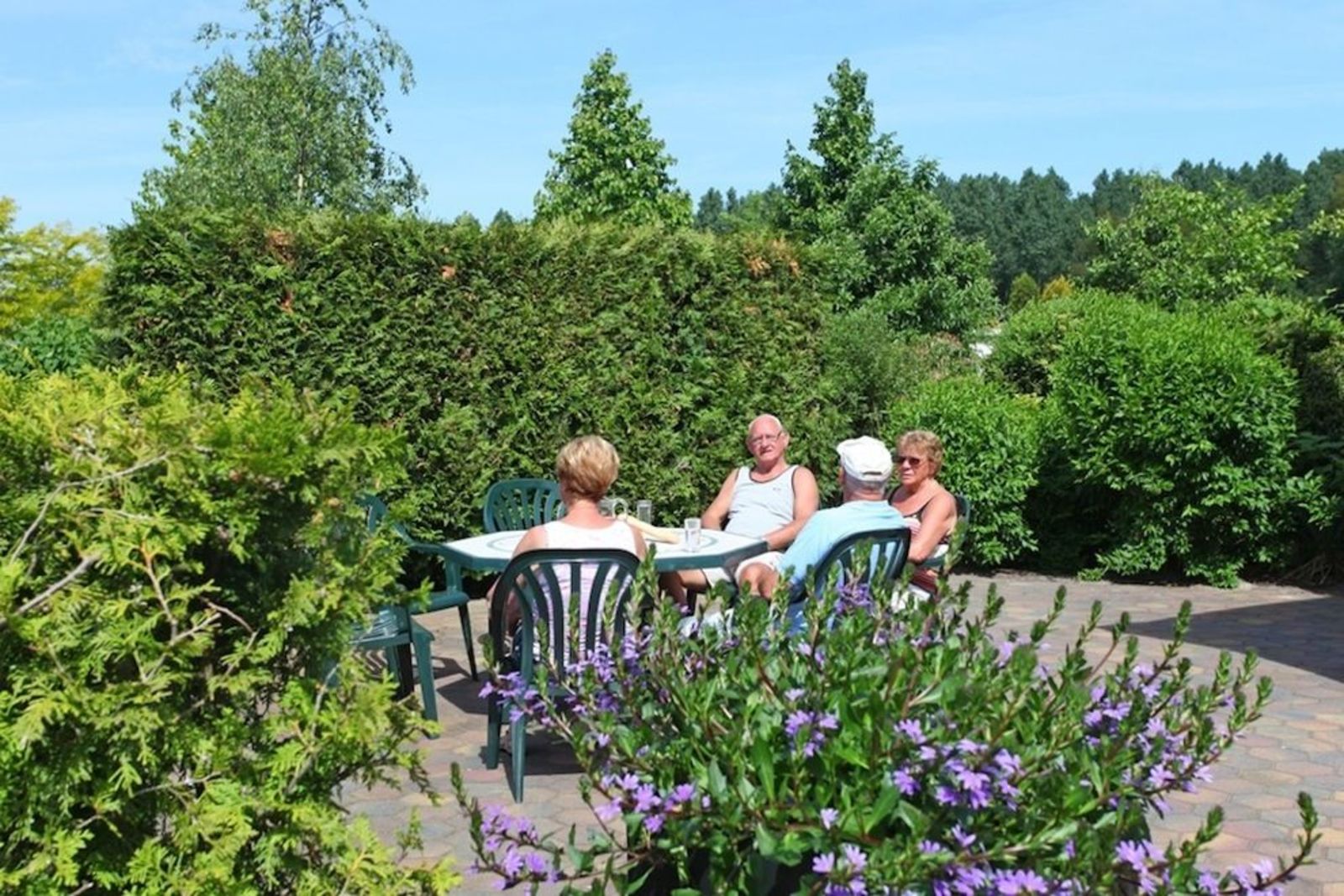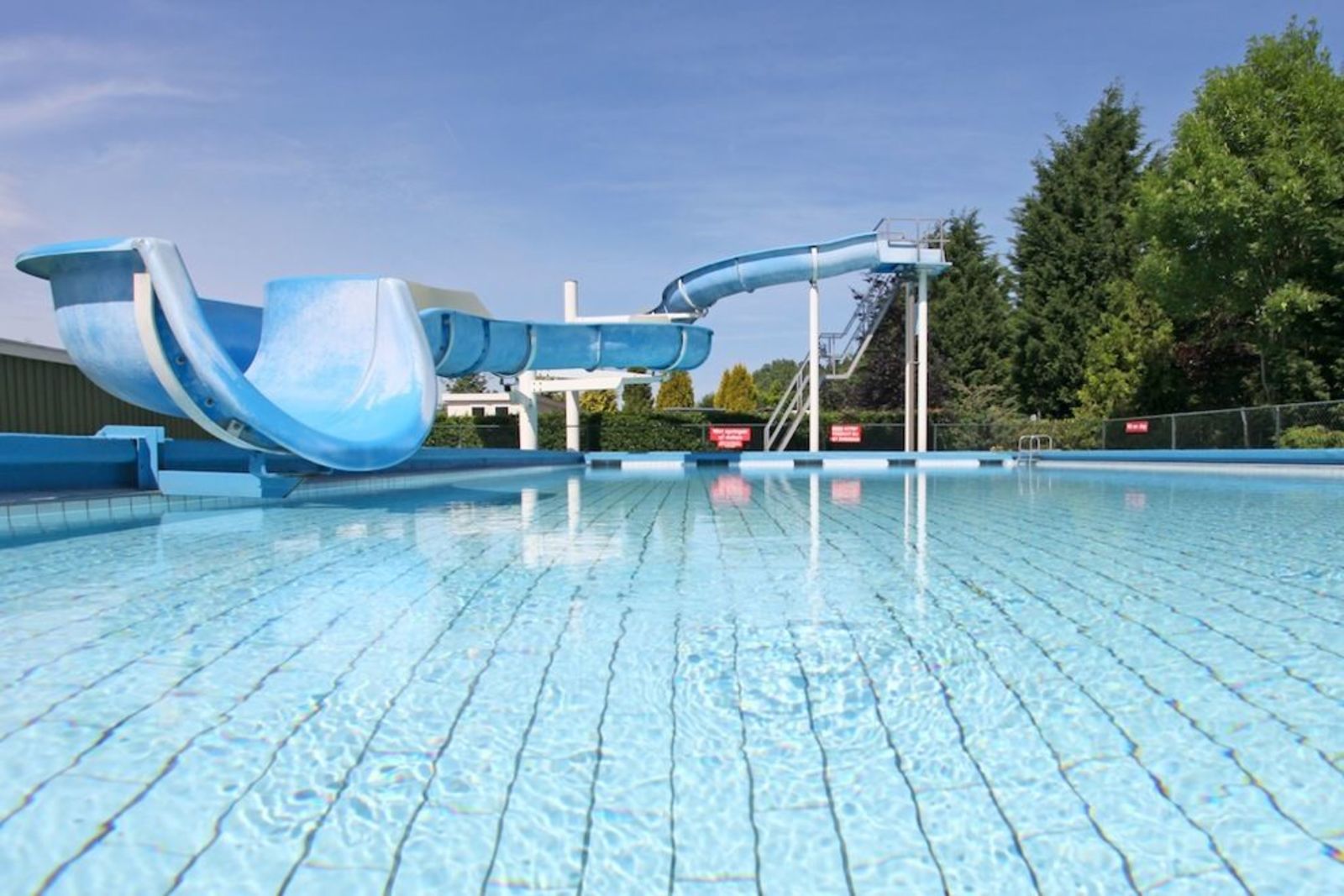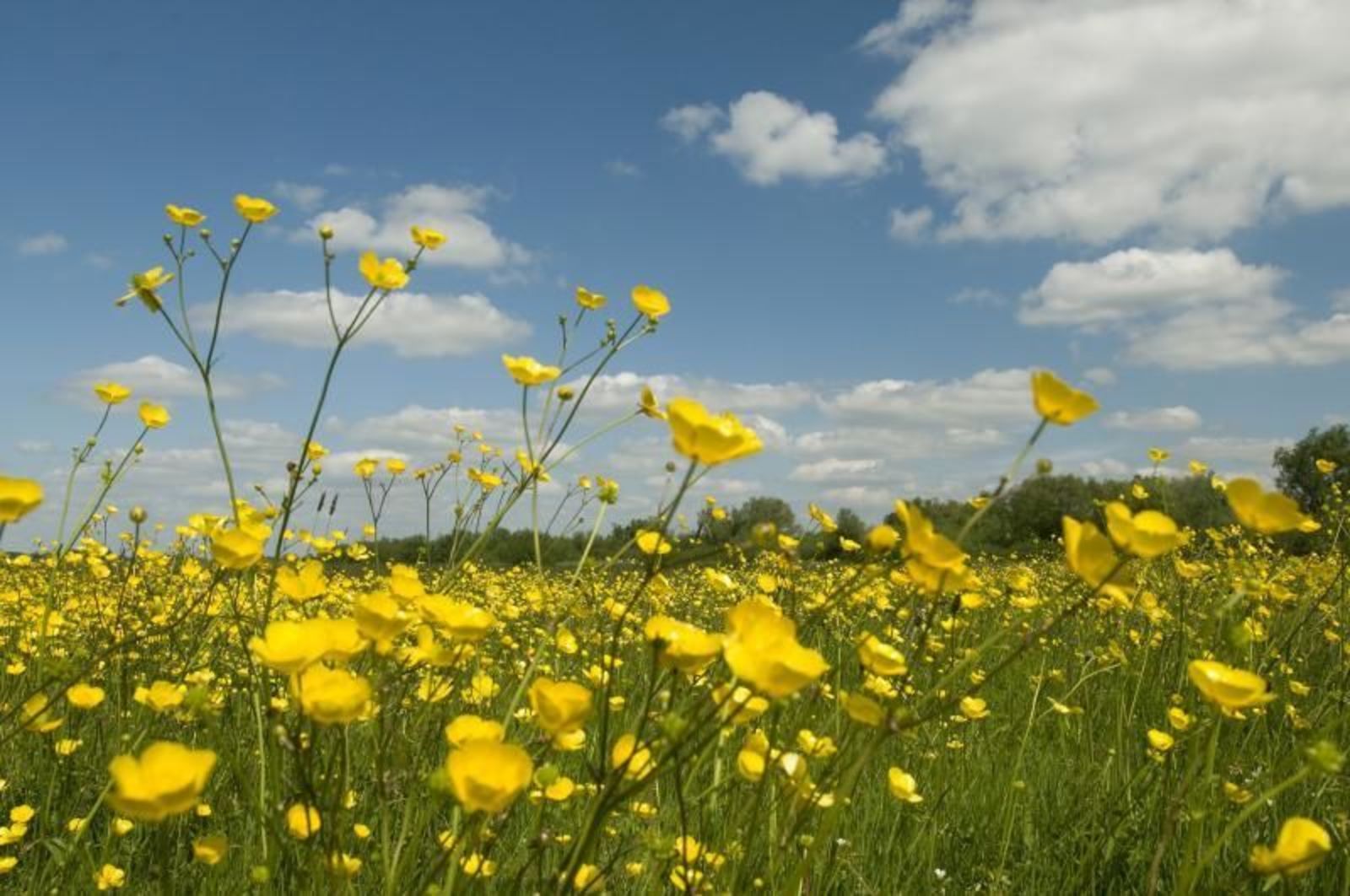 Holiday farm De Regge - 26 people
Holiday Farm De Regge
The large holiday accommodation in Twente known as "Holiday Farm De Regge" offers room for 16 to 26 persons. The comfortable beds are divided between 6 bedrooms, of which one is a sleeping room with no less than 10 sleeping places, great for the children! The non-smoking, pet-free holiday accommodation offers a spacious terrace outside with a view of the green meadow. The kitchen is equipped with various amenities for large groups, including an 8-ring stove, a dishwasher, a combination microwave and a large refrigerator.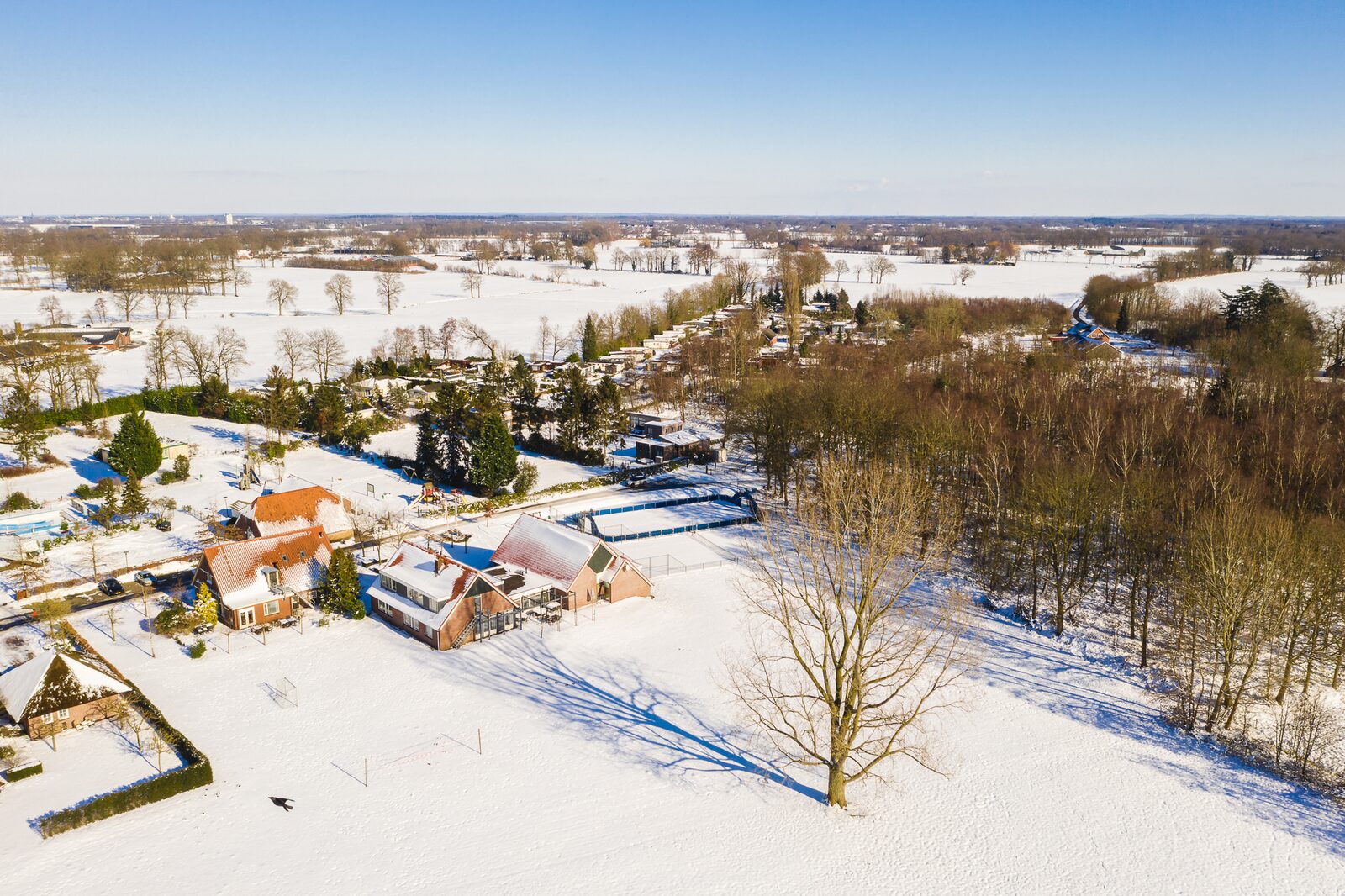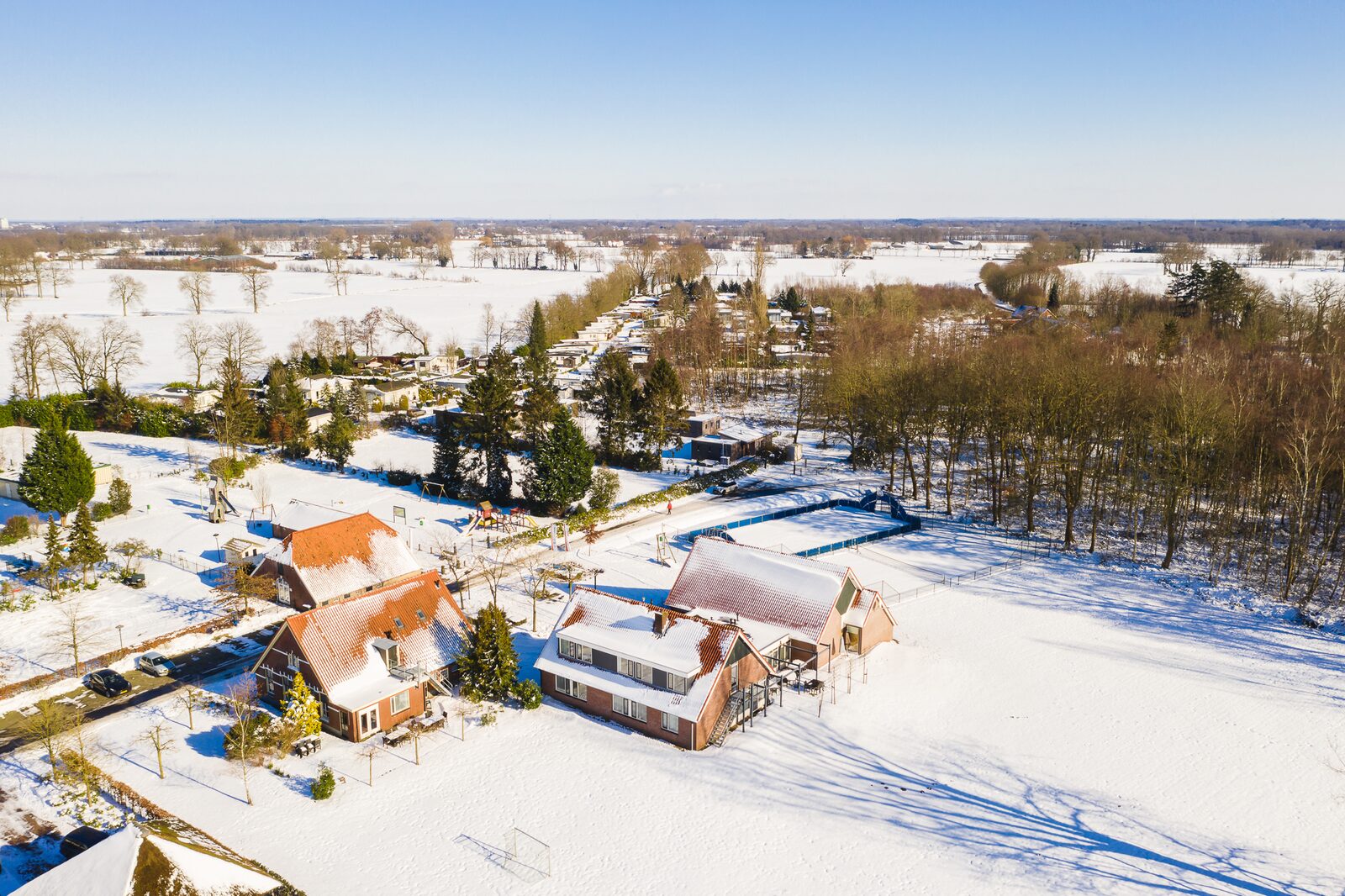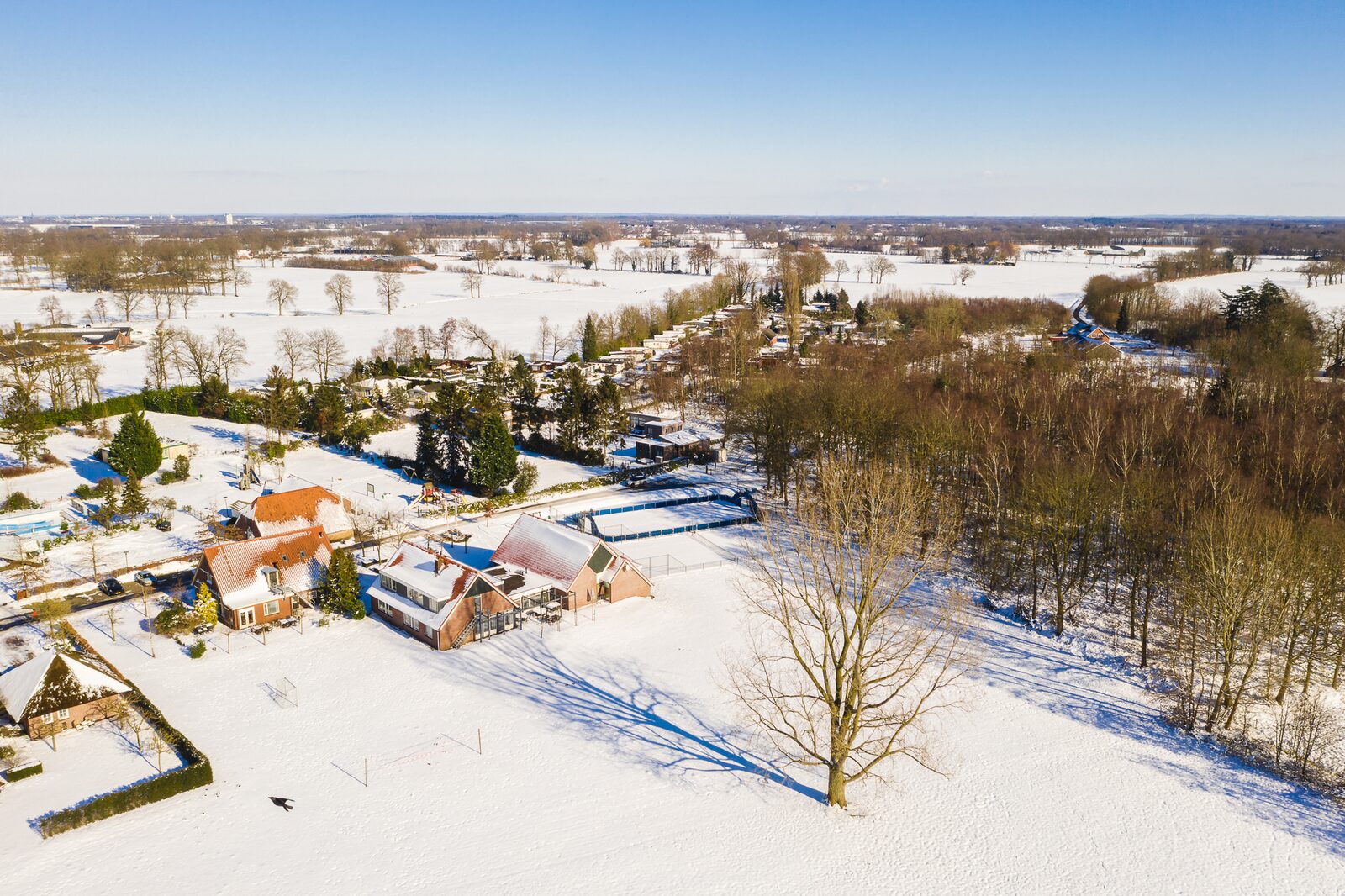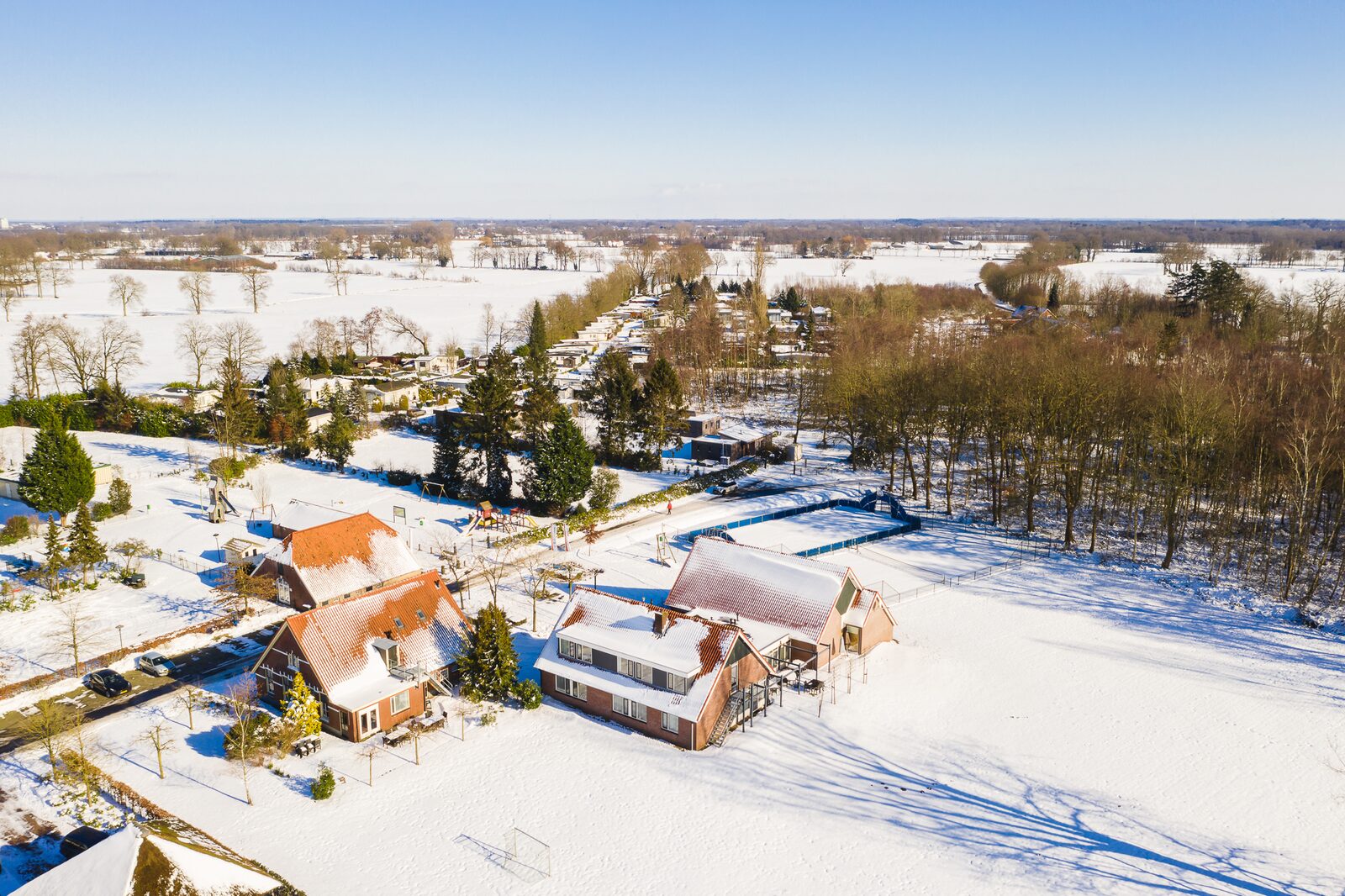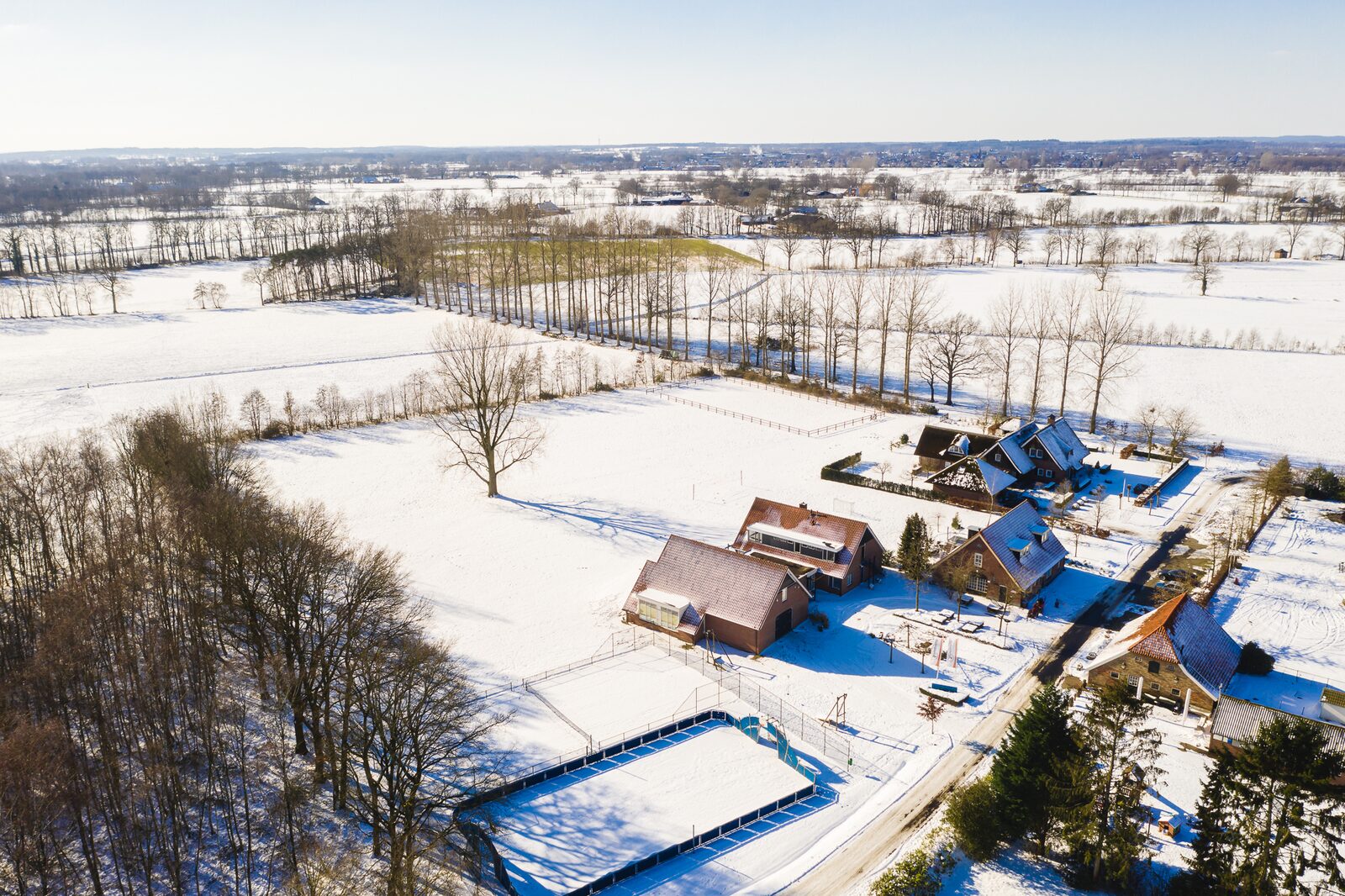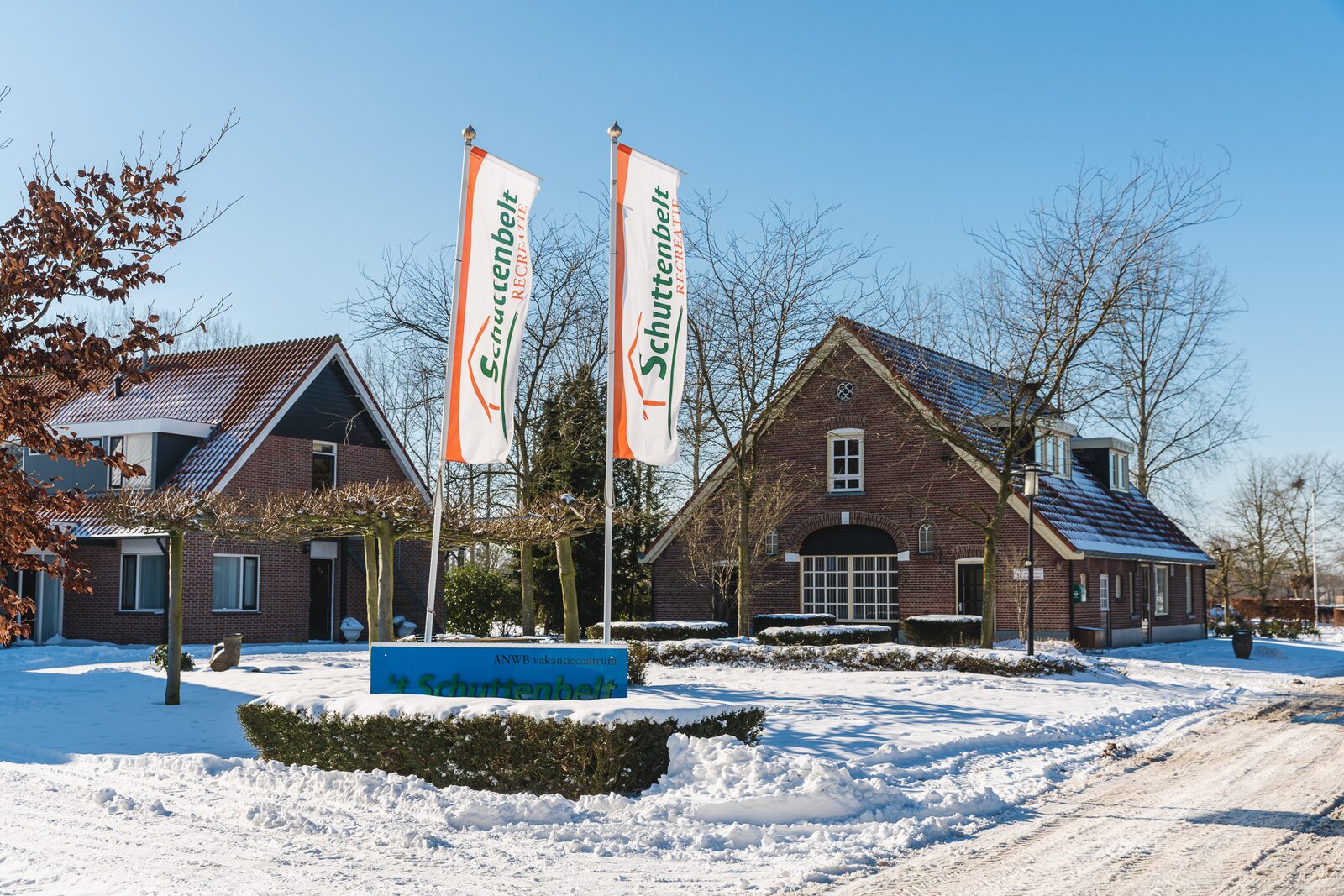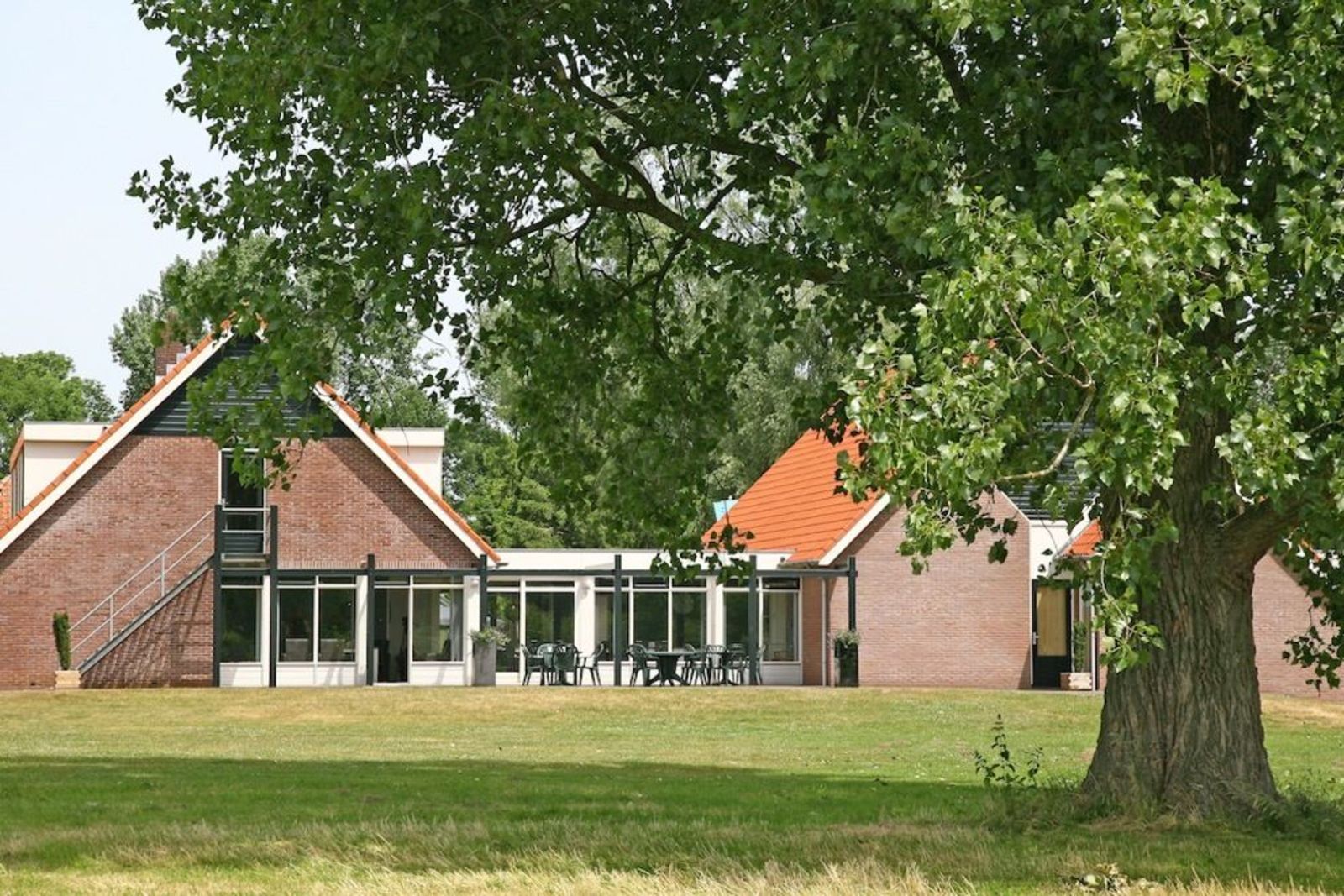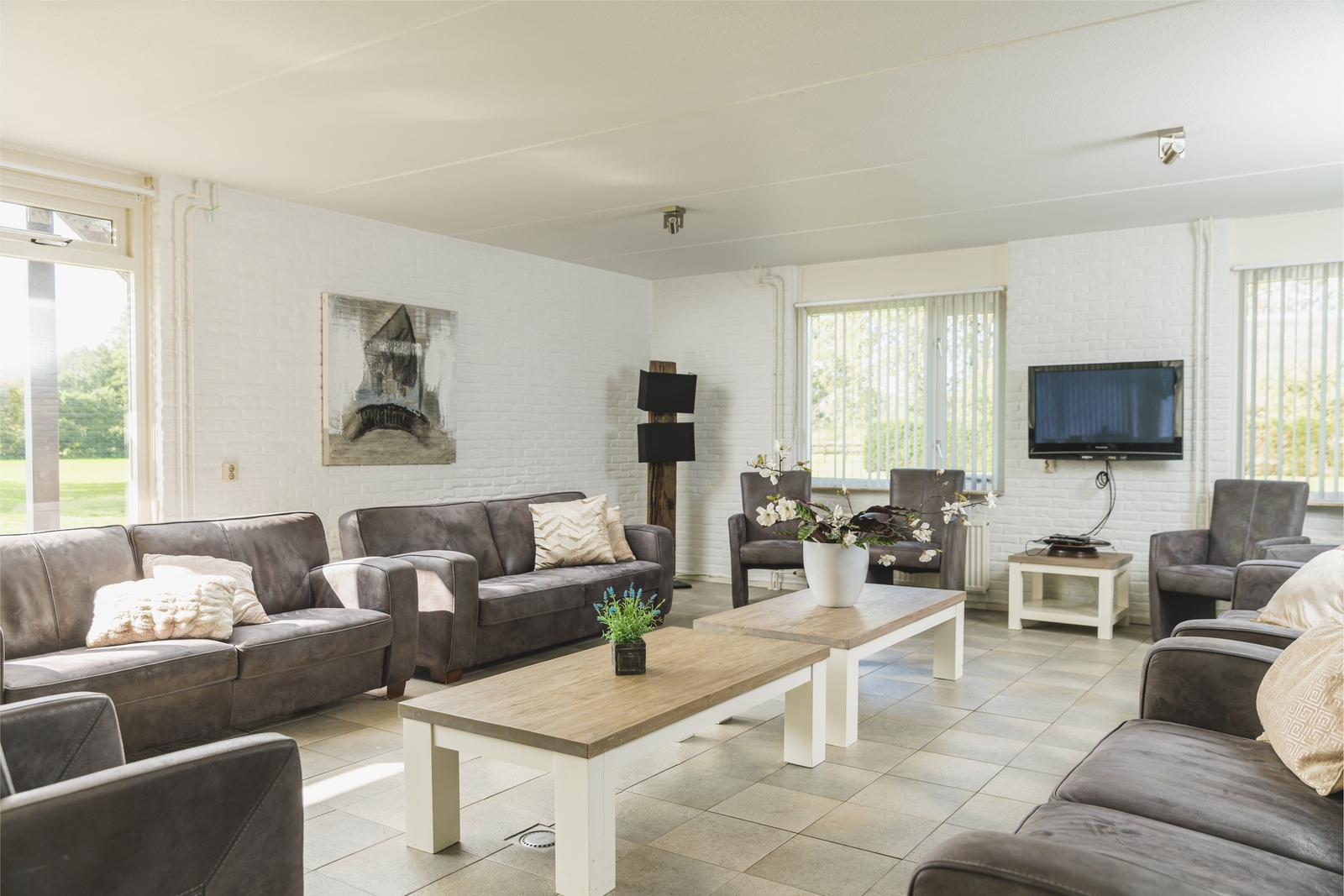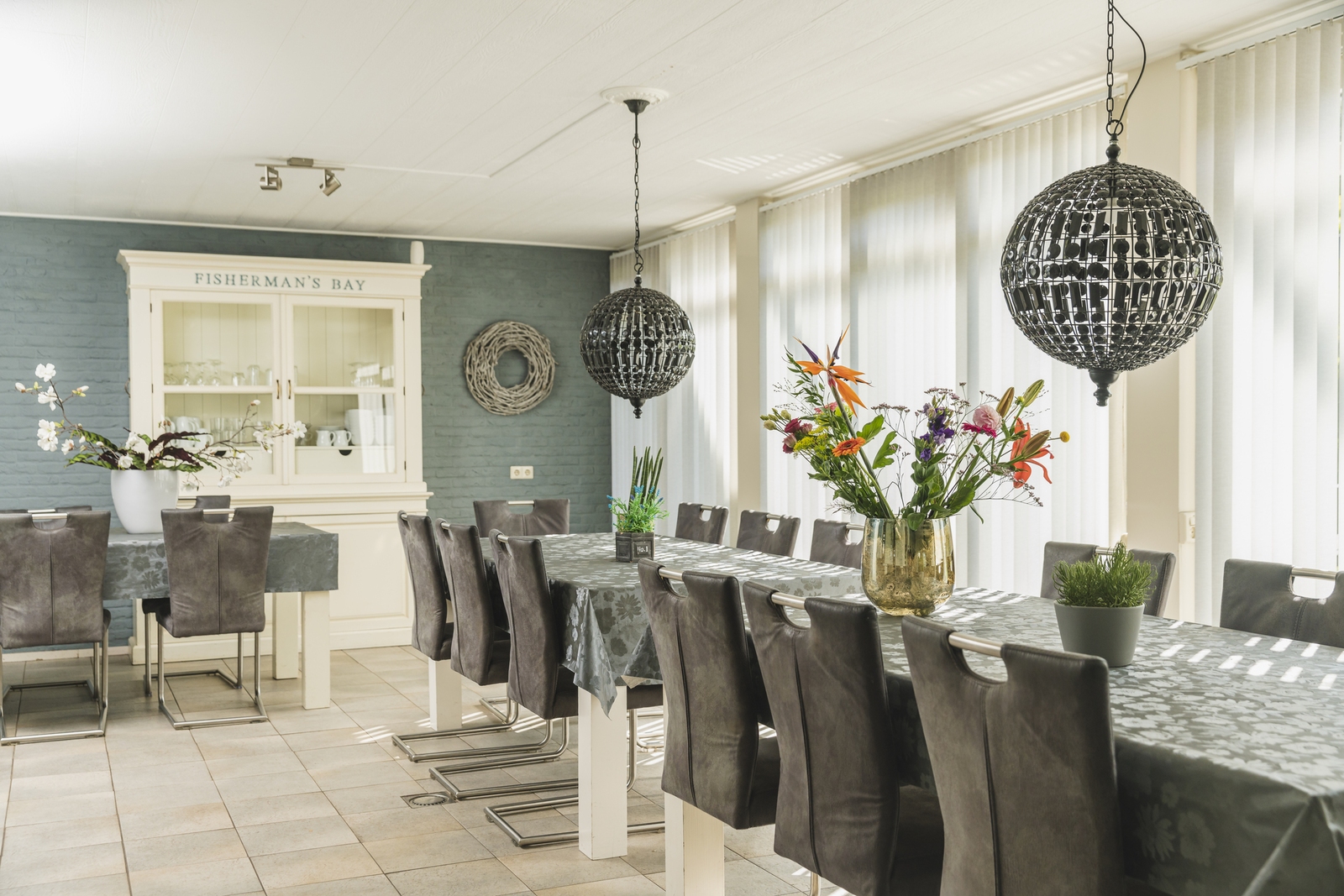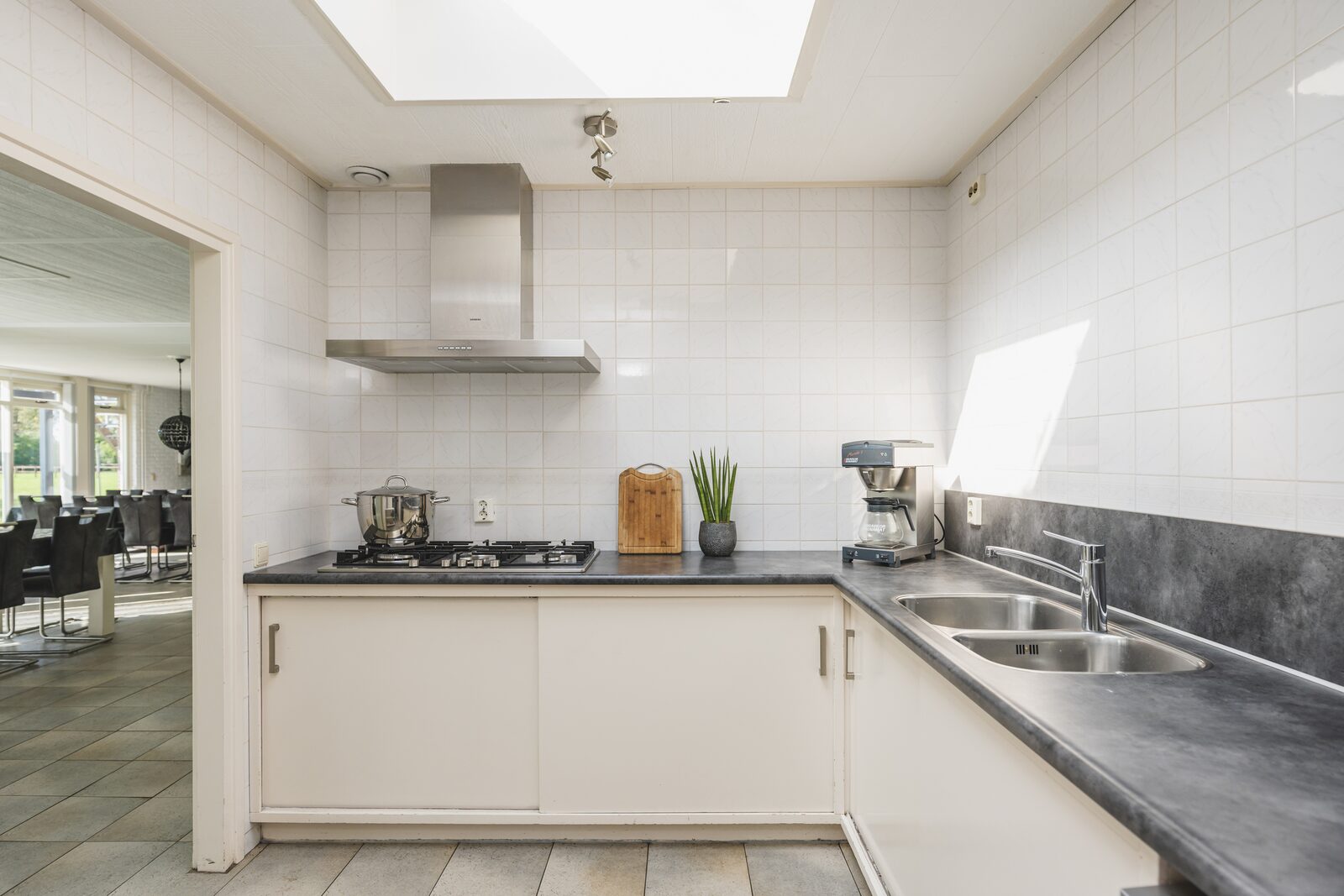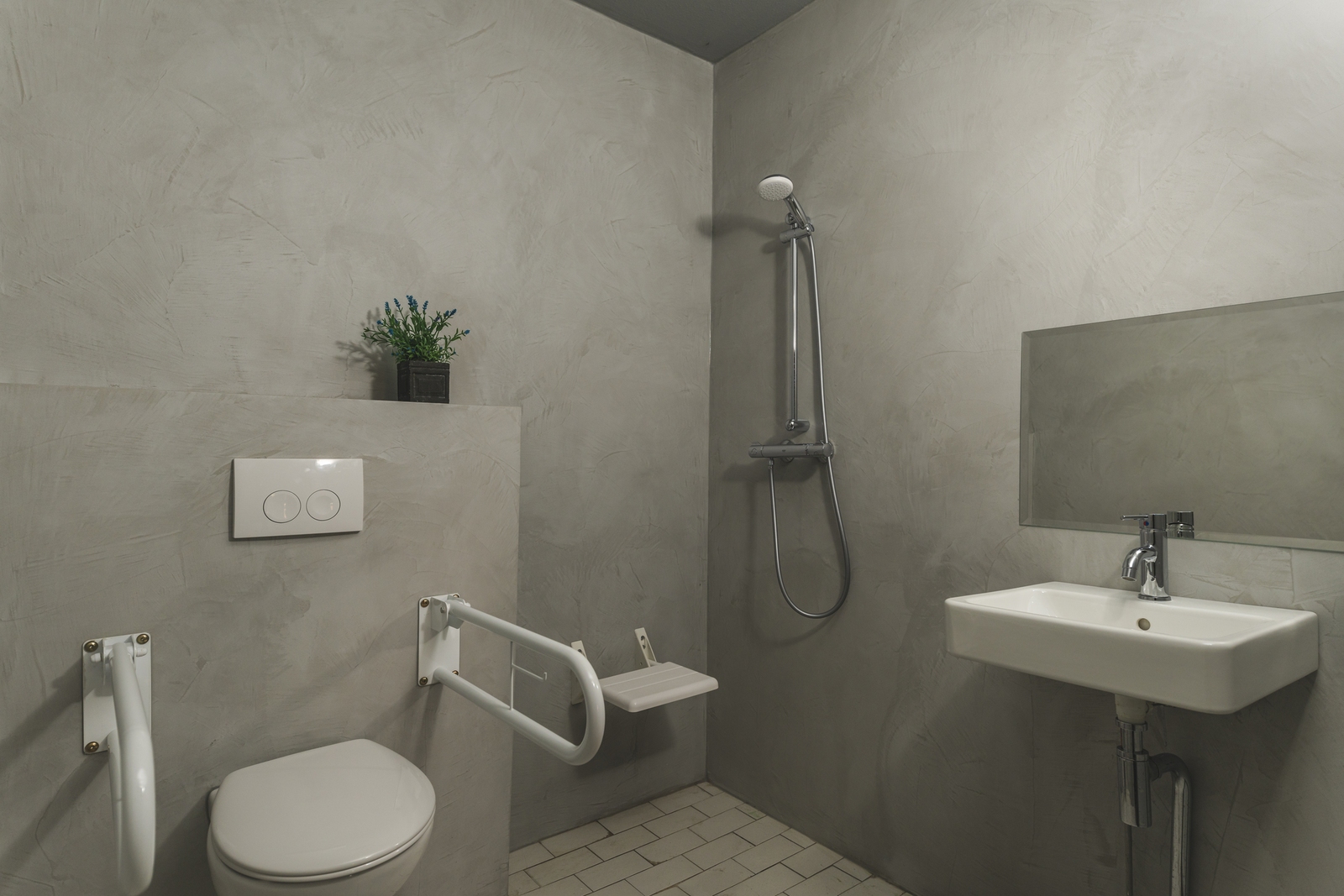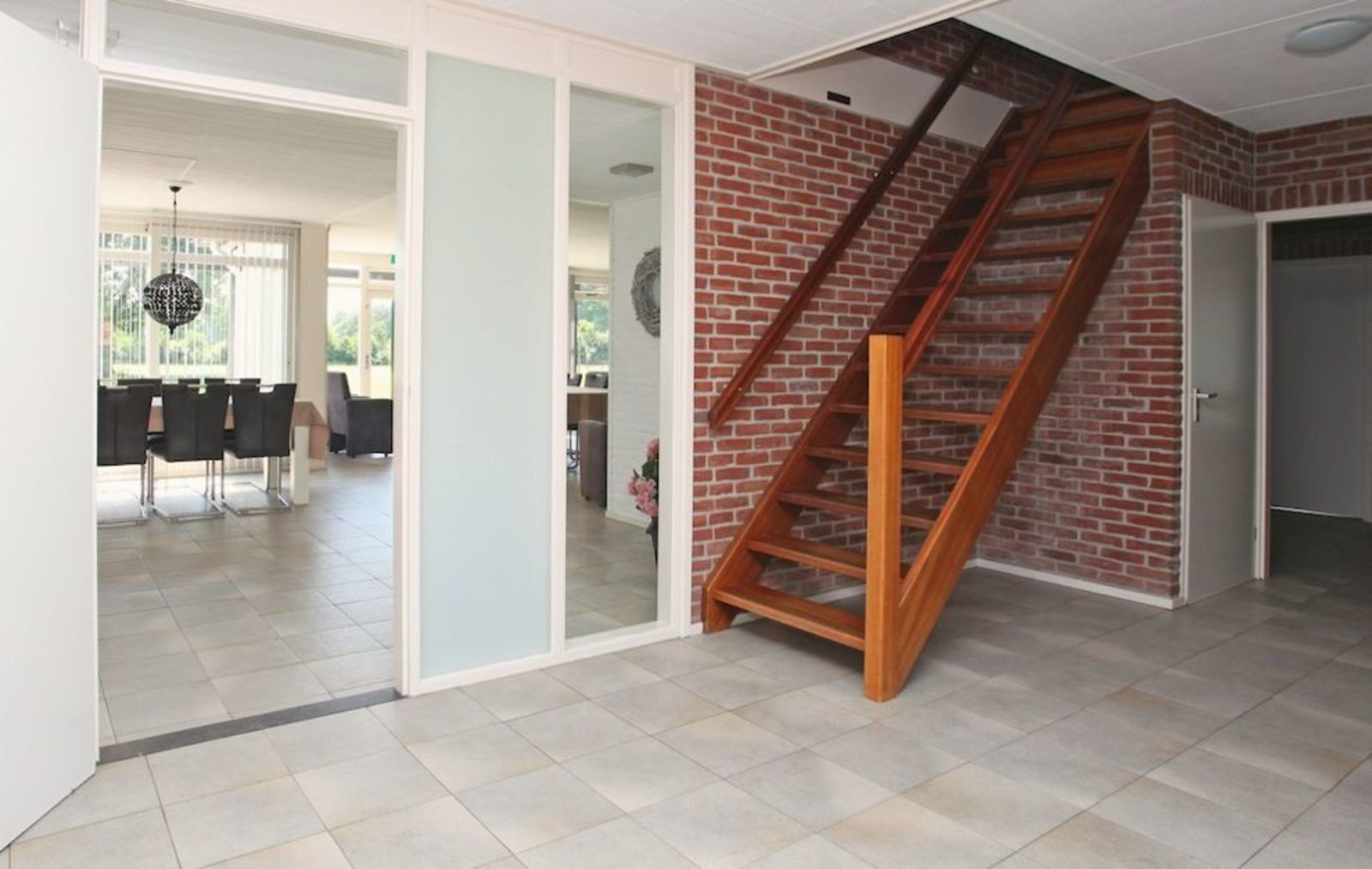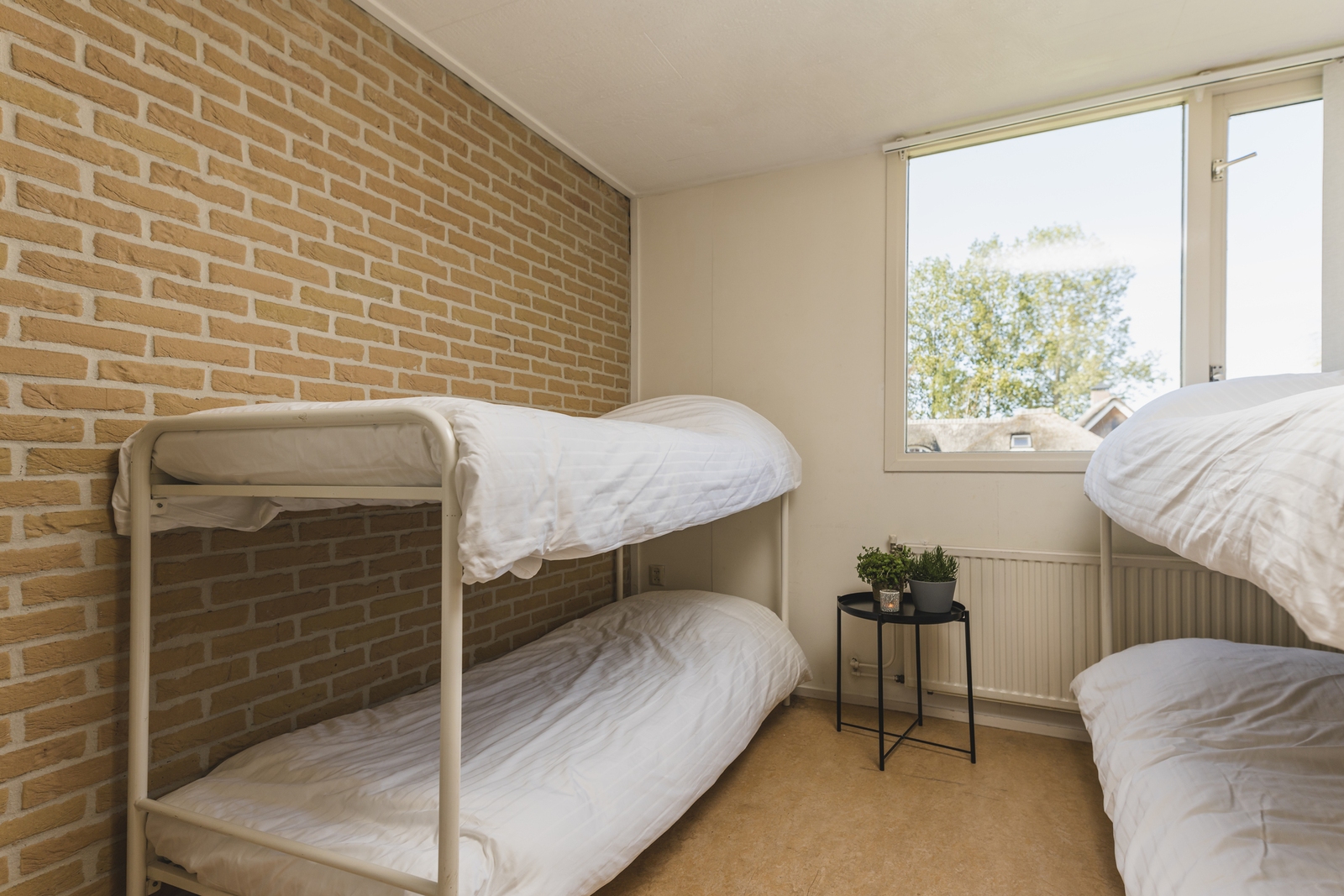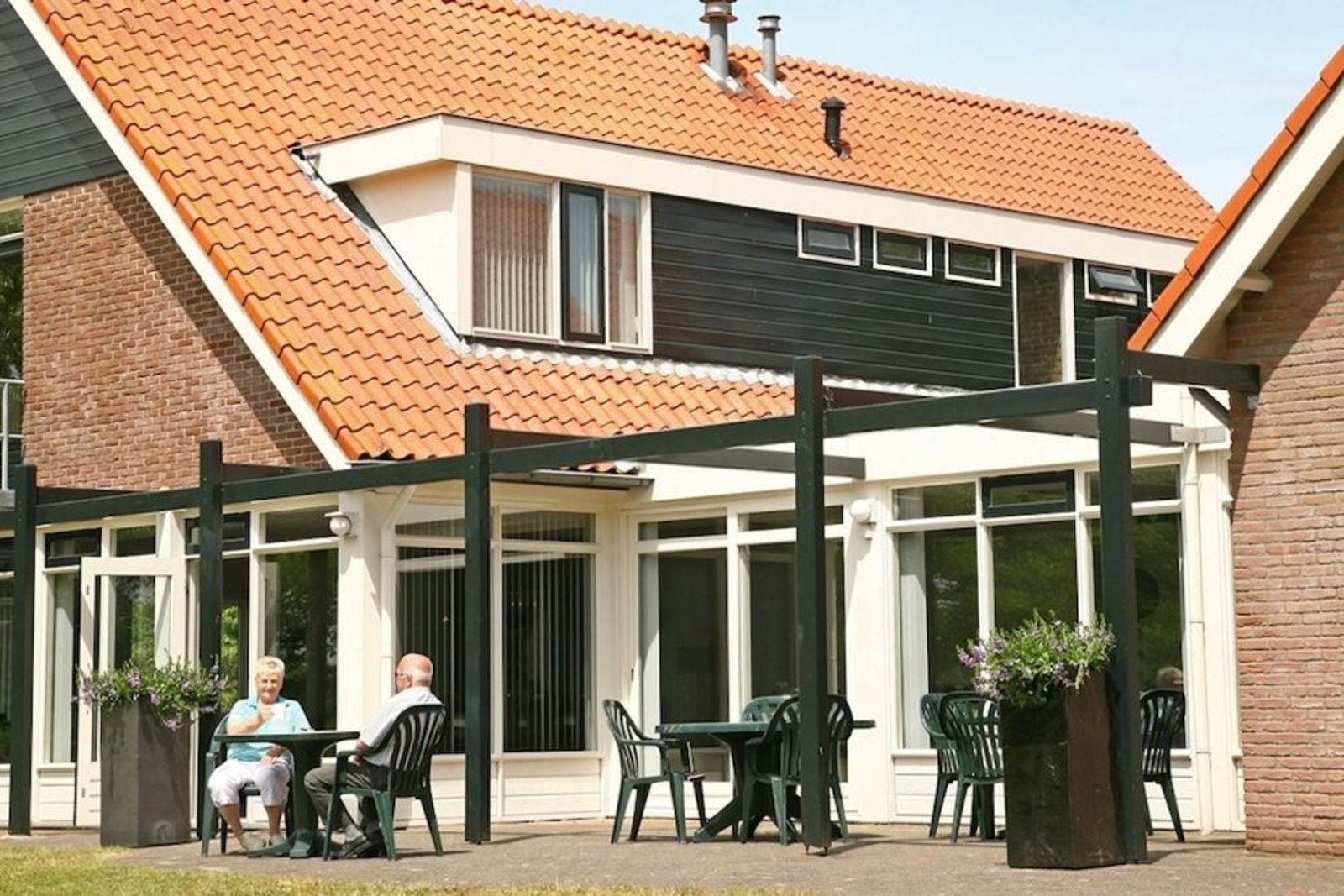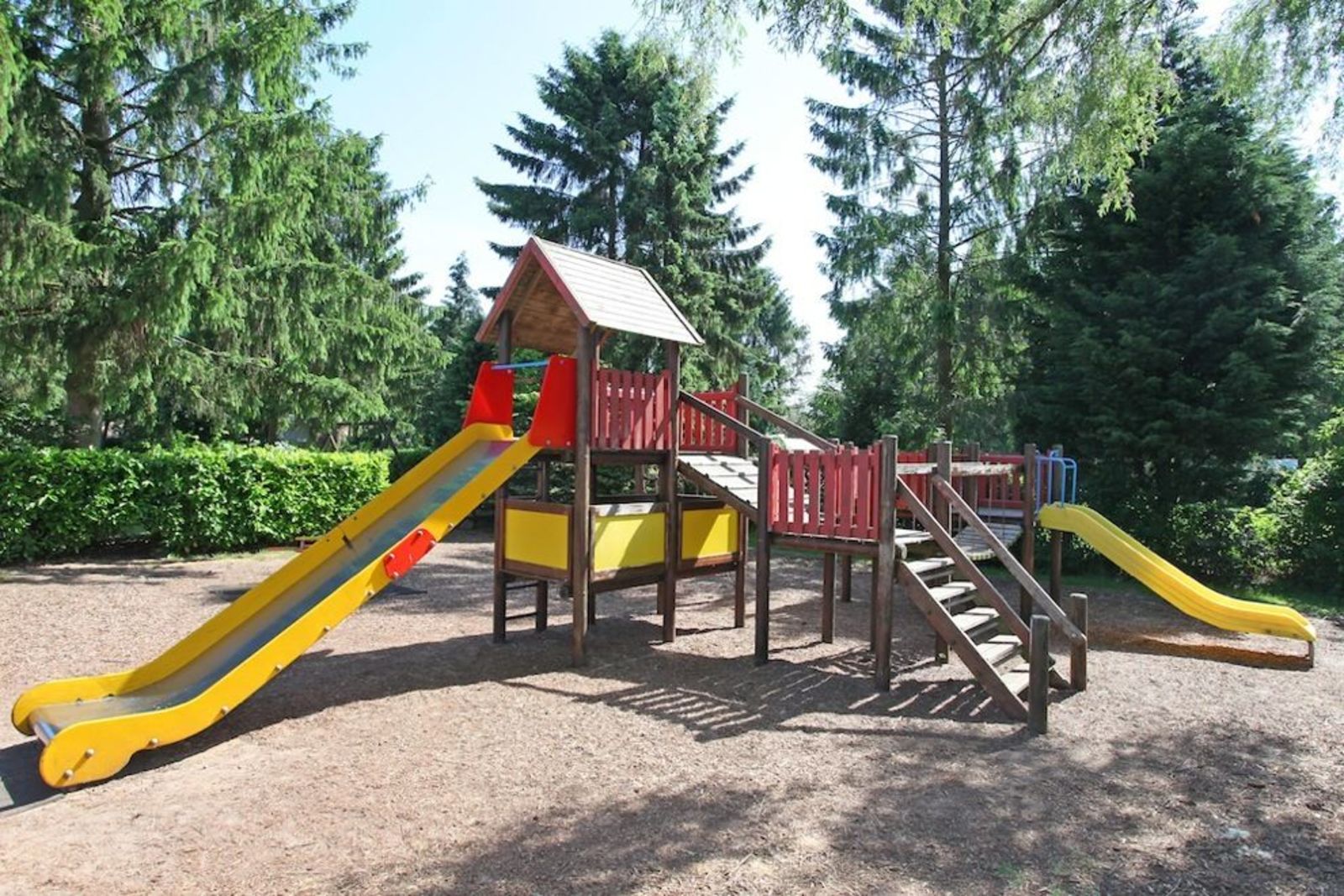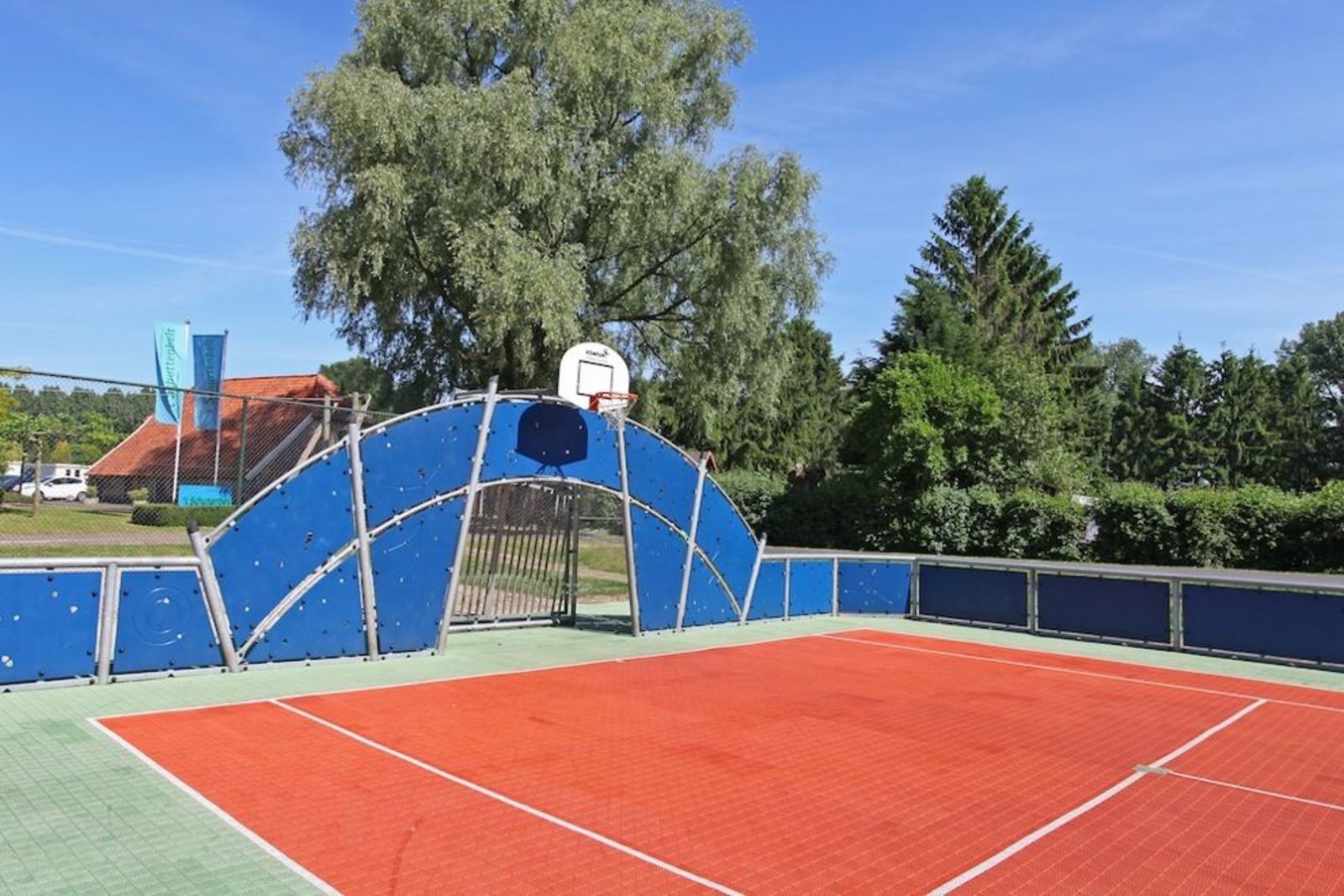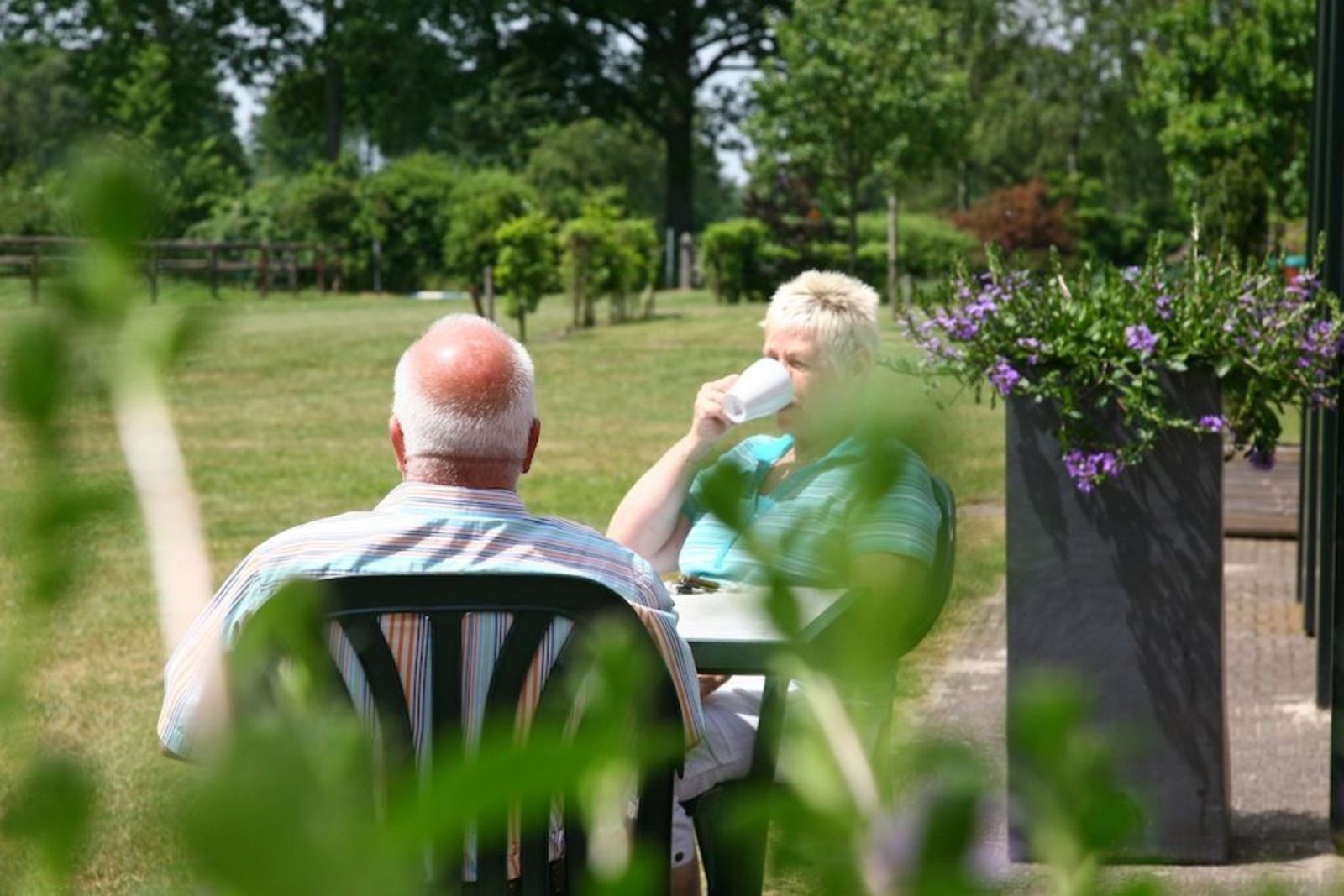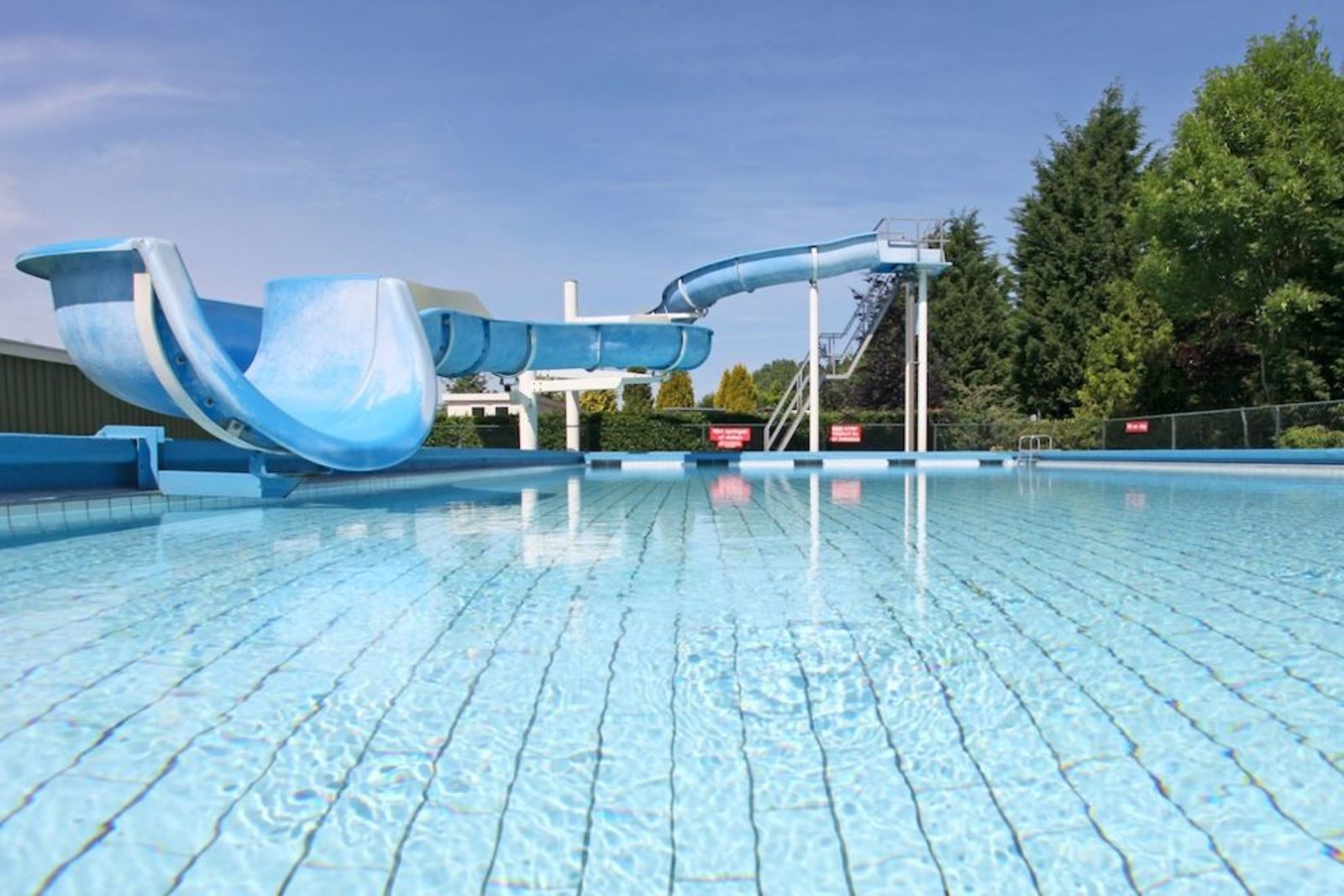 Holiday home De Elsgraven - 28 people
Holiday home De Elsgraven
Holiday home De Elsgraven is suitable for 28 persons including disabled guests. This accommodation is ideal for a family weekend, featuring 11 bedrooms for 2 or 4 persons. The accommodation offers plenty of parking opportunities at the accommodation. The home's kitchen is modified to accommodate large groups. The 8-ring stove, the large refrigerator, the dishwasher and the large coffee machine will make things convenient for you to ensure you'll truly have time for a relaxed vacation.
Impression of our large holiday accommodations in Twente
Large holiday homes for up to 28 persons in Twente
If you're looking for large holiday homes for up to 28 persons in Twente, you're at the right place with us. At Holiday Center 't Schuttenbelt in Enter, in the beautiful Regge region, you can rent large holiday homes throughout the year. A perfect location for a get-together with your group. Here, you will not only get to enjoy tranquility and breathtaking natural beauty, the park facilities of 't Schuttenbelt offer you lots of relaxation and entertainment as well. Enjoy some fun in the water at the heated outdoor swimming pool while the children have a great time at the playground or with the professional entertainment team during peak season.
Nothing will stand in your way if you'd like to set out into the magnificent surrounding area. Your group accommodation in Twente is located in the beautiful Regge region, offering many marked hiking and cycling routes. They will take you along the most beautiful spots in Twente. Make sure to visit nature reserve De Holterberg, drop by at one of the many farms offering regional products, or stroll though picturesque towns like the old Ootmarsum. You could treat your children to a day at Adventure Park Hellendoorn. Some typically Dutch activities, like farmer's golf, a trip on a covered wagon, horseback riding, picking strawberries, ball shooting, fishing and canoeing on natural water are all included in the list of options.
Holiday Center 't Schuttenbelt has many park facilities. The children will not be bored. Take a look at all our facilities online!
Holiday Center 't Schuttenbelt is beautifully located in the countryside close to the lovely town of Enter in South Twente. Explore and discover this beautiful area!